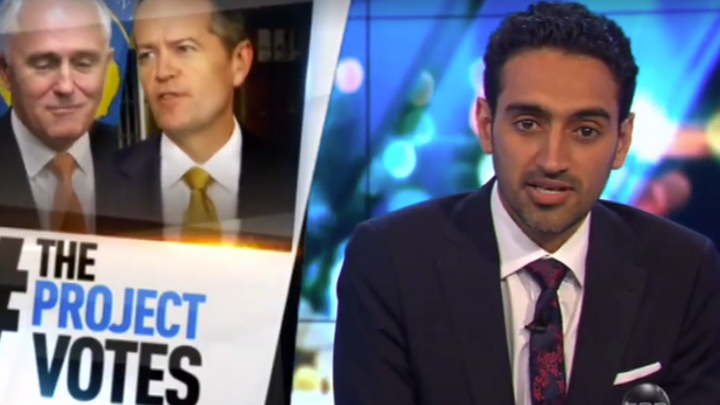 In his regular segment on the Channel Ten Program, The Project, presenter Waleed Aly discussed the super reform policy while taking aim at wealthy Australians.
A known problem with super is that some of the most well-to-do Australians are using their super to avoid paying tax. The example given by Aly was a 60-year-old made up man named Tiger Thunderfist. In the example, Aly said "And let's say that Mr Thunderfist has worked his way up to a $300,000 wage. Generally, he would be taxed at almost 50 percent on that, but if he sticks a chunk of it in super, it will only be taxed at 15 percent."
The idea, as Aly describes it, is that high-income earners are using their super as a high-end savings account as they get closer to retirement. A matter that is affecting the rest of Australia that doesn't have the luxury of being able to take advantage of this loophole. This issue has been a hot-button issue for both major parties going into Saturday's election.
Aly said "Thankfully both sides of parliament agree on that premise, and each has come up with a solution. Labor and the Coalition will both increase the tax on super contributions from 15 per cent to 30 per cent for people who are earning more than $250,000 a year." The difference in the policies is Labor's policy comes into play from $75,000, and the Coalition would come into effect when the principle in the account goes above $1.6 million.
Aly explains the difference in policy, saying "But here's where the two really do differ: Currently, if you are rich enough to have $180,000 lying around, you could put that into the share market and pay about 50 percent on anything that you make from it, or you could stick it into super and pay a lot less, and you could do that every year. But the Coalition is introducing a lifetime limit on after-tax contributions to $500,000 and that, by the way, would include contributions made since 2007."
It seems to be a rare instance where both of the major parties agree on the principle of policy, but it'll be the details of it that should sway the vote one way or another.
Do you agree with Aly that this is a win for the Coalition? Do you believe that Labor's policy is fairer for all Australians?
Comments