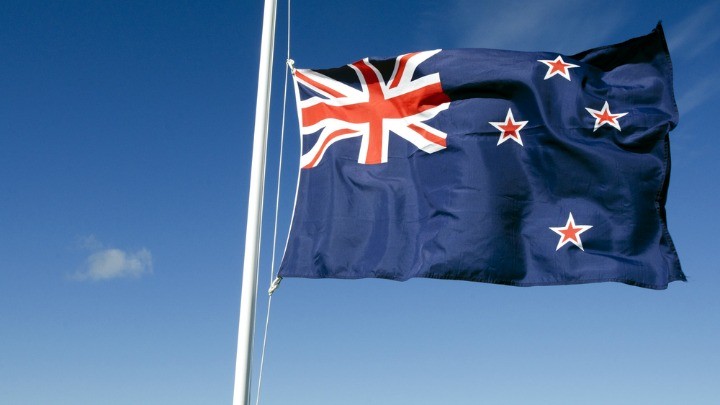 It's been months in the making but finally, New Zealand have put their last votes in on whether to change the flag or keep the union jack.
After a tedious process, it has been announced overnight New Zealanders voted in favour of keeping the national flag the way it is.
The ABC reports the current flag won 56.6 per cent of votes and the alternative, a silver fern on a black-and-blue background, received 43.2 per cent.
When the votes of two million Kiwis came in and made it clear the original flag was here to stay, Prime Minister John Key said, "I think what this process has shown over the last three or four months is that, as a country, we can get out and fly our flag, we can use it and we can show the world how proud we are of New Zealand," he told reporters.
"My only request to New Zealanders now would be to rally behind the flag that's been chosen."
"I'm not a big fan of becoming a republic, so that would probably be the next juncture where you could change the flag, but in the end that's for future governments and future prime ministers to decide", he said.
But even though it's what the majority of New Zealanders wanted, not everyone is happy. Social media flooded with responses to the announcement, and most highlighted the taxpayer expense on the somewhat pointless exercise:
@johnkeypm Yeah thanks for wasting millions on this. We could've fed our school kids, but your 'legacy' was more important. Please resign.

— Feckless (@Al3x_Atack) March 24, 2016
@johnkeypm I encourage you to pay all the tax payers back since you used OUR money for it which most of NZ didn't even want a Change of flag

— . (@raeanna_x) March 24, 2016
@johnkeypm disappointed as I wanted change, but it's a democracy & doesn't change who we are as people, or the beautiful nation we live in!

— Nicki (@Nickikiwi) March 24, 2016
@johnkeypm We were always proud of our flag NB the vote We're just not proud of the idiot who wasted taxpayer money 2 try 2 get rid of it

— Mary-Ann De Kort (@matroked) March 24, 2016
So we want to know: Should NZ have changed their flag? And should Australia ever attempt it?
Comments