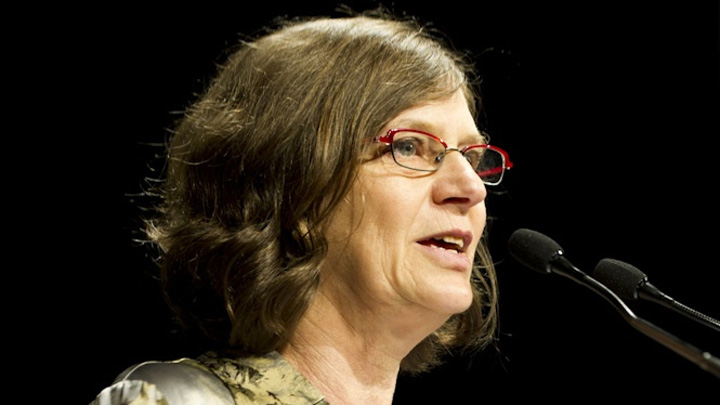 It is with heavy hearts that the team at Starts at 60 reports the loss of a dear friend and writer, Adele Horin.
The news comes just one week after the prolific and respected writer posted her last article on her widely-read 'Coming of Age' blog. She spoke of learning that her lung cancer was back and that she feared it would be her last message. Sadly it was.
Adele was a former Sydney Morning Herald social affairs journalist, widely admired for giving a voice to the poor, abused and underprivileged.
Editor in chief of The Sydney Morning Herald, Darren Goodsir, expressed his condolences, saying "Adele embodied the qualities to which all at the Herald aspire to," he said.
"She spent enormous time and effort unpacking complex social issues, giving voice to people and communities who otherwise go unheard.
"At a time when so much journalism is reduced to black and white, Adele's considered and caring approach to storytelling reminded us of the power of balance, nuance and depth in reporting.
"She will be greatly missed but her spirit will continue to be honoured at the Herald."
In 2011, Adele received an Australian Human Rights Commission media award for stories on abuse and neglect of people with disability living in licensed boarding houses, showing her sensitive and loving side.
If we can learn anything from Adele's life it's that she lived fully and cared deeply for others, and was particularly passionate about the older generation. She fiercely campaigned for seniors' rights and for that, we are so grateful.
We were lucky to be able to share a number of Adele's articles on our website, which you can read below:
Caring for the parent who never cared for you
Movies, travel and dinner on your own: Who's game?
Climate change: Our gift to the grandkids
Grandparents doing childcare: conscripts or volunteers?
Here's what young people don't know about getting old
Here is a link to her final article.
Vale, Adele Horin. You will be missed. In Adele's own words: "Whatever happens, I've been so lucky".
Comments