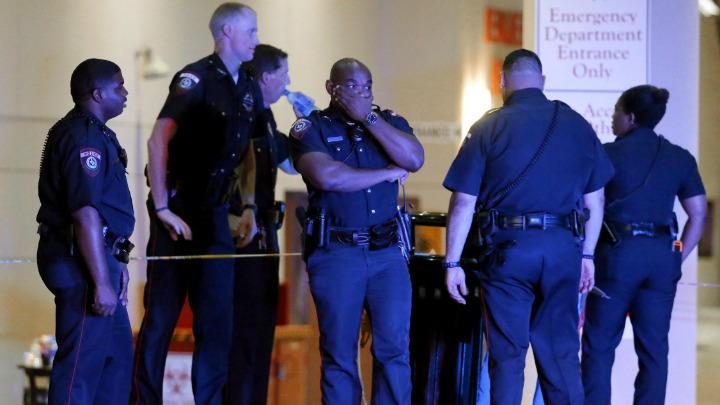 The US in in mourning once again today after an ex-soldier shot and killed five policemen at a protest in Dallas, Texas and injured seven others.
Police were manning the peaceful Black Lives Matter protest, which was being held to after two young black men were shot and killed by police in seperate incidents across the country.
The shooter, 25-year-old Micah Johnson, was a Dallas resident who said he wanted to "wanted to kill white people. Especially white officers".
The incident has further added to the gun debate in America, which has one of the highest amounts of gun crime per capita in the world.
The tension between black people and police has been rising over recent due to a number of police shootings that have outraged many across the country.
This week alone, white policemen shot and killed two black men who many say were doing nothing wrong.
One man was pinned to the ground by officers and then shot in the chest, while another was shot when allegedly reaching for his drivers license after being pulled over.
His girlfriend and her young daughter were in the car with him and managed to capture the aftermath of video, which she broadcast live on Facebook for the world to see.
With tensions increasingly strained, many are asking how America will fix its racial and gun problems.
While one side argues stricter gun laws are needed to combat violence, others say more people need access to guns so they can protect themselves.
What are your thoughts?
Can America ever fix its problem with gun violence? Will it ever manage to eliminate racial tensions?
Comments