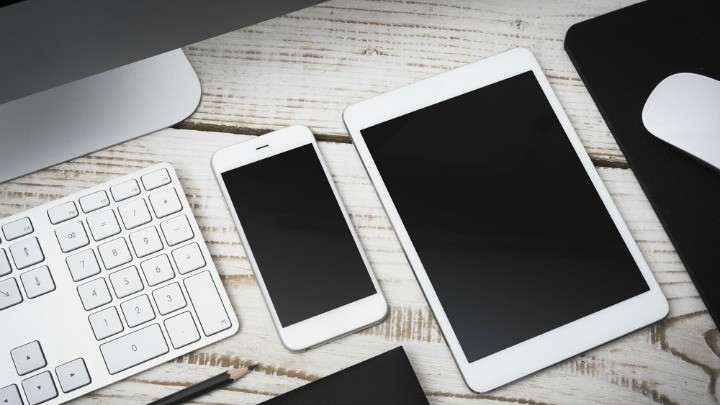 Do you own an iPad, iPhone or Apple laptop computer? If you bought it in the past 12 years then you could be at risk of electric shock.
Apple released this statement today, advising that the two-prong AC wall-plug adaptor (which many might refer to as the "travel" adaptor) could break, creating the risk of an electrical shock if touched, reports the ABC.
Apple has determined that, in very rare cases, the two prong Apple AC wall plug adapters designed for use in Continental Europe, Australia, New Zealand, Korea, Argentina and Brazil may break and create a risk of electrical shock if touched. These wall plug adapters shipped from 2003 to 2015 with Mac and certain iOS devices, and were also included in the Apple World Travel Adapter Kit.
Customer safety is always Apple's top priority, and we have voluntarily decided to exchange affected wall plug adapters with a new, redesigned adapter, free of charge. We encourage customers to exchange any affected parts using the process below.
Note: Other wall plug adapters, including those designed for Canada, China, Hong Kong, Japan, United Kingdom, and United States and Apple USB power adapters are not affected by this program.
Identifying your wall plug adapter
Compare your adapter to the images below. An affected wall plug adapter has 4 or 5 characters or no characters on the inside slot where it attaches to an Apple power adapter. Redesigned adapters have a 3-letter regional code in the slot (EUR, KOR, AUS, ARG or BRA).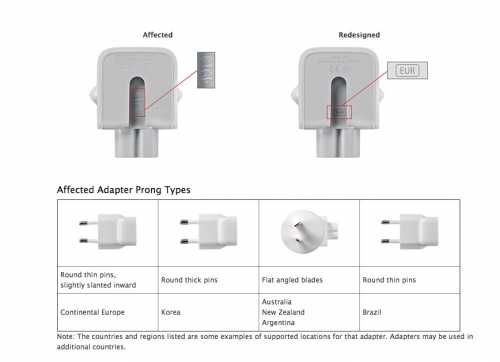 The ABC reports that only 12 electric shock incidents have occurred worldwide, however the recall has been issued as a matter of precaution.
For anyone who identifies that their adaptor is risky, or who needs further help, follow these steps on the Apple website.
Do you have an Apple gadget? Do you know anyone else who might need to know about this? Don't forget to share.
Comments