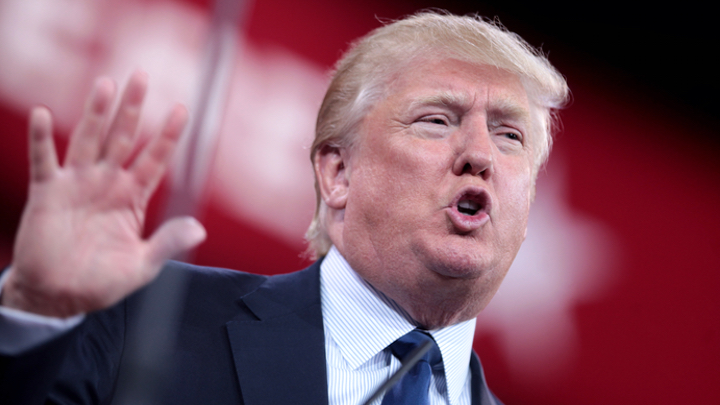 No matter how you feel about Donald Trump, everyone can agree that he's an amazingly polarising figure. Mr Trump may have preemptively secured the Republican Nomination for the US Presidency, but he also might be having his day in court.
Mr Trump is well known for threatening lawsuits for slander, but he might find himself served with papers very soon. He's in trouble with another music act, this time, the iconic band Queen, for using music without permission.
Queen joins Neil Young, R.E.M., Aerosmith, Adele, and The Rolling Stones as musicians that took umbrage with Mr Trump's use of their music taking to Twitter with a profanity-laced tweet.  After received a significant number of complaints following Mr Trump using their 1977 rock anthem We are the Champions during the final Republican primaries, band founder Brian May, posted on his website that "permission to use the track was neither sought nor given".
Trump hasn't, at this time, responded to Brian May's statement but if it's anything like his response to Neil Young, Trump didn't like the song anyway.
.@Neilyoung's song, "Rockin' In The Free World" was just one of 10 songs used as background music. Didn't love it anyway.

— Donald J. Trump (@realDonaldTrump) June 24, 2015
Should the bands take action or be happy Trump is using their songs?  Should someone in his organisation ask permission?
Comments