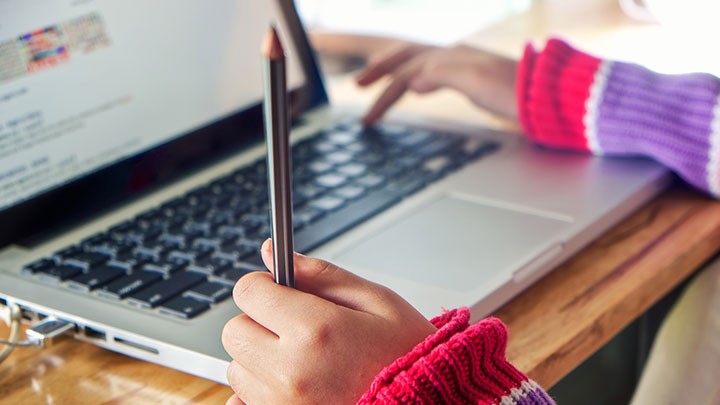 For the many members of the Starts at 60 community who have worked as teachers, educators and school staff, the idea of technology in the classroom can be a complex and controversial subject. One thing is for sure: laptops have changed the way a great many classes operate.
Now John Vallance, the principal of Sydney Grammar School, has spoken out against the "scandalous waste of money" of laptops and technology in schools.
According to The Australian, the school has now banned laptops from class, with many steps taken to ensure more traditional practices are upheld.
"I've seen so many schools with limited budgets spending a disproportionate amount of their money on technology that doesn't really bring any measurable, or non-measurable, benefits,'' said Dr. Vallance.
"Schools have spent hundreds and hundreds of millions of dollars­ on interactive whiteboards, digital projectors, and now they're all being jettisoned."
Contrary to schools that ask parents to buy their students laptops, Sydney Grammar requires students to submit hand-written assignments until Year 10.
The headmaster stated that the prior Labour government's "Digital Education Revolution" was $2.4 billion of wasted money.
"It didn't really do anything except enrich Microsoft and Hewlett-Packard and Apple… They've got very powerful lobby influence in the educational community."
While students still have access to a computer lab, and can still use the technology at home, the policy aims to eliminate the classroom distraction.
"We see teaching as fundamentally a social activity… It's about interaction ­between people, about discussion, about conversation".
"If you're lucky enough to have a good teacher and a motivating group of classmates, it would seem a waste to introduce anything that's going to be a distraction from the benefits that kind of social context will give you.''
Sydney Grammar has been studying the difference between handwritten and typed projects among boys in Year 3 and Year 5.
"In creative writing tasks, they find it much easier to write by hand, to put their ideas down on a piece of paper, than they do with a keyboard,'' he said.
Dr Vallance also believes laptops have "introduced a great deal of slackness'' among teachers. "It's made it much easier of giving the illusion of having prepared a lesson".
Do you agree with this powerful words? Is this a step forward or a step backward?
Comments