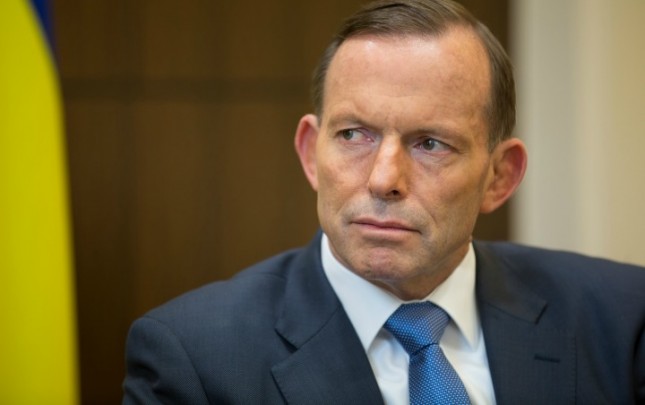 Proving that some people just can't 'let it go', former Prime Minister Tony Abbott has written yet another impassioned defence of his old government.
In an excerpt published by The Australian today, Mr Abbott argues that his government could have addressed our country's growing security concerns.
However, his comments have been met with a lacklustre response, as many Australians ask Tony Abbott to 'move on'.
"As prime minister, I was determined to advance our interests, protect our citizens and uphold our values right around the world", Mr Abbott claimed.
"That meant putting aside the moral posturing of the Rudd years to be a country that said what it meant and did what it said".
Mr Abbott believes his handling of the MH370 won him friends in Malaysia, despite also labelling Japan as Australia's "best friend in Asia".
The former PM also reckons his dealings with governments in Sri Lanka and Indonesia helped reduce international people smuggling.
"Even before being sworn in as prime minister, I had begun meeting key border protection agencies", Mr Abbott argued.
"I was more than happy to let the officials know, in unambiguous terms, that the most compassionate thing we could do was stop the deaths at sea by ending the people-smuggling trade".
Mr Abbott also defended his much-parodied attempt to 'shirt front' Russian president Vladimir Putin about the downing of Flight MH17 in Ukraine.
"As international tensions mount and as flashpoints multiply, Australia's most important geopolitical role is supporting and encouraging the US", he said.
In his paper, Mr Abbott also defends his government's policies on dealing with Islamic State, conflicts in Syria, and the growing economic power of China.
"This determination to make a difference, not just to strike a pose or to indulge in gesture, was at the heart of everything the Abbott government did", he argued.
However, Mr Abbott's latest scribblings about his own government has left many Australians rolling their eyes.
"Please Tony, move on", commented one man online. Whilst another added, "Has Tony Abbot slipped so far… that he doesn't know he isn't PM anymore with these articles?"
One woman even took her comments further, saying: "It is now 6 months since you lost the prime ministership. Like it, or not, you were the main reason this happened".
"Thank you for your contribution, but it is time to focus on the future, not the past. History will be the judge of your legacy".
"Your efforts now should be towards the re-election of your party at the next election. Unless, of course you want to start a new party…"
Should Tony Abbott simply stop talking about his own government and past dealings?
Comments