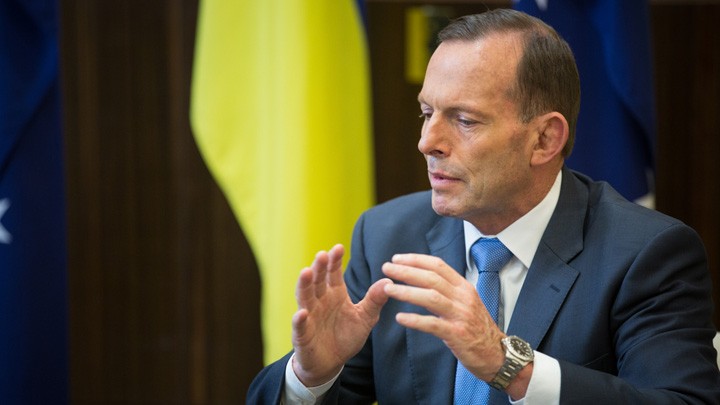 Tony Abbott has arguably been a lot more vocal and in the public eye than he was as PM, however at no point has he conceded there may have been issues that led to his demise.
In his final editorial for Quadrant magazine, published by News Corp, the former PM reflected on his brief time in power and said there were some things he could have 'managed better or not pursued at all.'
'I can't let pride in what was achieved under my leadership blind me to the flaws that made its termination easier, even if claims were exaggerated or exploited in self-serving ways,' he wrote.
'I made some unnecessary enemies and left too many friends feeling under-appreciated.'
Minister for Industry, Innovation and Science Christopher Pyne seemed to enjoy Mr Abbott's editorial, telling Sky News, 'he seems to have cleared the air and moved on from his prime ministership, admitting his errors during that time'.
Mr Abbott conceded there were issues surrounding economic policy, including his generous paid parental leave scheme, which was 'undeliverable'. He went even further to say having one woman in his cabinet (and making himself the Minister for Women) was avoidable and he misjudged the Prince Philip knighthood last Australia day.
He regrets not doing 'more media, especially long-form interviews where voters see more personality and less adversarial sparring'.
Despite all his admissions that read like a confession, Mr Abbott said while he wouldn't have changed his approach to same-sex marriage, asylum seekers, national security or climate change.
Tell us, do you think this clears Abbott of guilt or does he still have a lot to answer for?
Comments