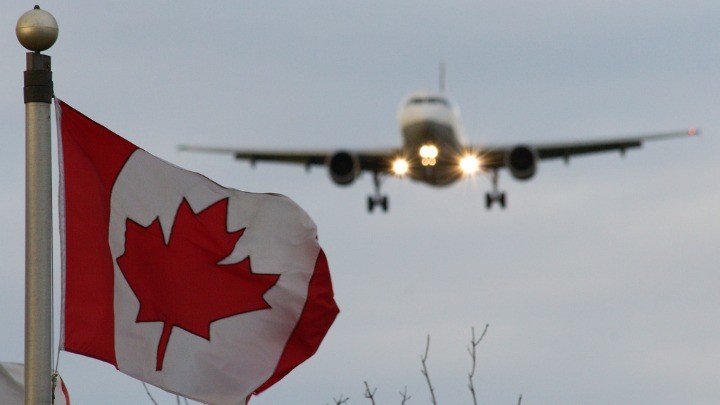 As the campaign season ramps up in the US, one man is injecting fear into the hearts of thousands of Americans. His name? Donald Trump.
America voted this week in the biggest round of election primaries, known as Super Tuesday, and as it became clear Donald Trump was going to be the clear winner out of the Republican candidates, thousands of Americans logged onto Google to search, 'How to move to Canada?'.
Mr Tump will most likely represent the Republican party and face off against Hillary Clinton or Bernie Sanders in the race for president – a fact that has many people scared silly.
Google said there was a 1150 per cent jump in people searching for information about moving to Canada, with the biggest spike coming from Massachusetts where Mr Trump won a triumphant 49 per cent of the primary vote.
Canada's immigration website even issued an announcement saying people may experience delays on the site due to the huge increase in page visits.
Being the friendly nation they are, a number of Canadian officials and residents sent out messages of support and encouragement to their friends across the border.
One Toronto City Council member even sent out the link to the immigration website to his American followers, reminding them that Canada has the added bonus of free health care.
To all my American followers tweeting at me tonight, here's the link: https://t.co/0epl8Z5zlQ pic.twitter.com/mMfeIc1Ayg

— Norm Kelly (@norm) March 2, 2016
(We got free healthcare too)

— Norm Kelly (@norm) March 2, 2016
Interestingly, 'How to move to Australia?' was the second most googled phrase, meaning we might be welcoming a few more Americans to our shores in the coming months.
Would you leave the country if Donald Trump became your leader? Or, do you like Donald Trump?
Comments