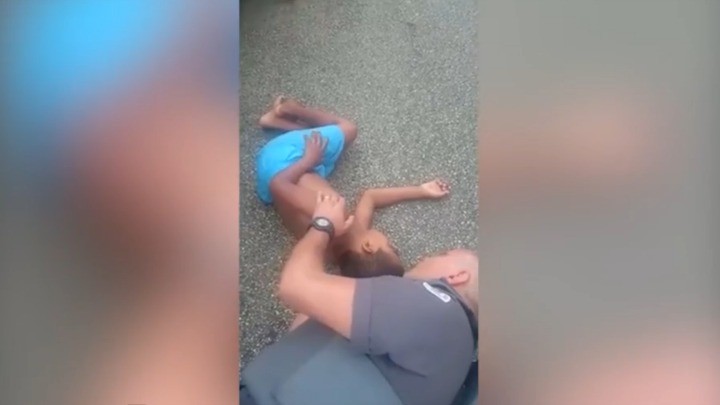 Police officers often get a bad rap in the media but this heartwarming video will show you just how compassionate some can be.
After a young boy was run over by a car in the city of Sao Paulo, Brazil, the police officer attending the scene comforted him by laying down on the road with him until an ambulance arrived.
It is alleged that the boy was hit by a car while chasing after his dog on a busy road.
the police officer was reportedly close to the scene and was filmed talking to the boy and laying down with him to keep him calm.
It is reported that the boy has since been released from the hospital.
Have you witnessed someone go above and beyond the call of duty?
Watch the video below:
Comments