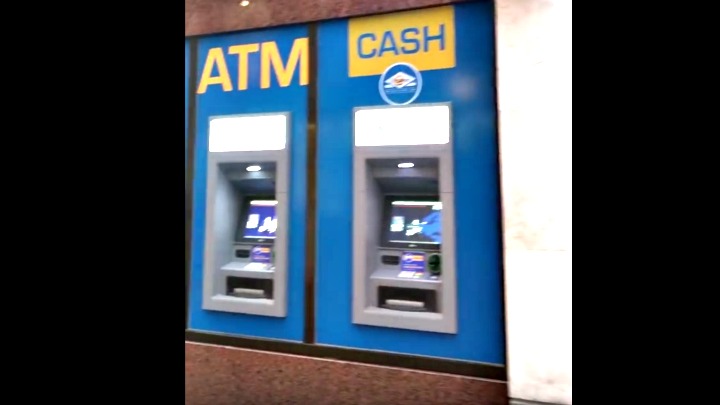 Benjamin Tedesco is a security consultant so obviously he would be more careful when he does his banking. But when he does his usual inspection at an ATM machine before using it by tugging at the ATM card slot, he didn't expect for the entire piece to actually come off!
In this incredible video by Tedesco, he reveals an illegal cash machine skimmer attached to a cash machine outside St. Stephen's Cathedral in the Austrian capital.
The security expert said: "While on vacation with my family in Vienna, Austria, I went to grab some cash from an ATM.
"Being security paranoid, I repeated my typical habit of checking the card reader with my hand as I have 100s of times… today's the day when my security awareness paid off".
"In addition to the magnetic strip reader, it has a battery (the large silver object on the right) some sort of switch (the small silver object in the middle with the small black tab sticking out of it) and of course the control board with the 4 pin connector (the large green board to the left)."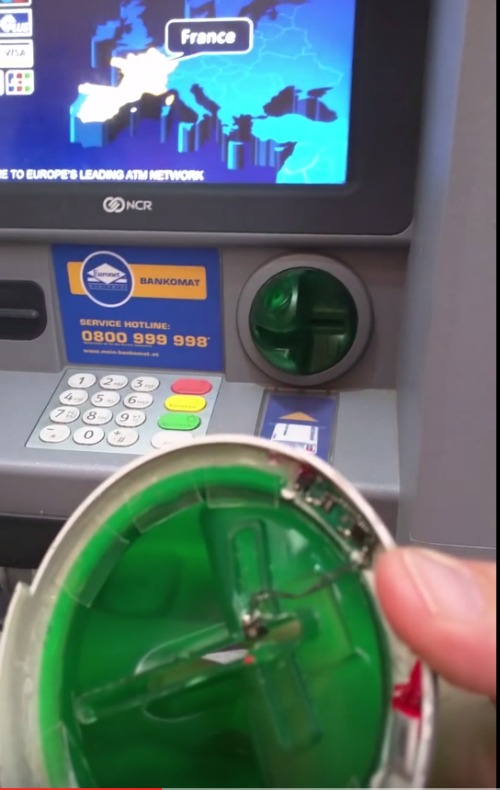 "I have since notified the Vienna Police Department regarding this discovery," he said.
The video starts with Mr Tedesco showing the cash machine and its position near to the cathedral, reports Daily Mail.
He then points to a small amount of glue surrounding the card entry point on the machine and pulls it out to reveal an almost-identical skimmer straight off the machine.
Mr Tedesco then warns another ATM user next time who was about to withdraw money, about the potential risks of the machines.
How to spot a dodgy ATM skimmer
1. Look around the machine for any hidden cameras.
2. Look out for fake overlay on the keypad.
3. Look over the entire machine for parts that do not match in styling, colour or material.
4. Try to jiggle the card reader. If it moves, so should you — to another ATM.
5. Cover your hands when you enter your PIN.
Source: tomsguide.com
Are you shocked to read this story?
Comments