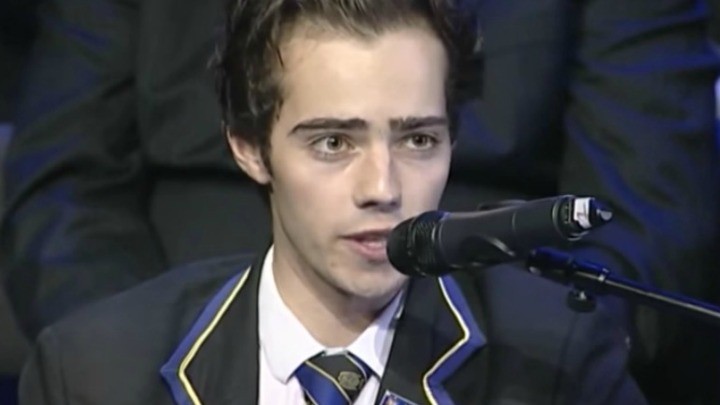 "None of us get out of life alive." These are the heartbreaking words an 18-year-old schoolboy delivered to his schoolmates as he made his formal speech as the outgoing head monitor of Christchurch Boys High School.
Jake Bailey was diagnosed with Burkitts non-Hodgkin lymphoma, an aggressive form of cancers that can rapidly fatal without equally aggressive treatment.
Worn, tired and clearly very unwell, the young man insisted on delivering the speech he had written for his classmates, his words given added poignancy by the fact he was in a wheelchair, fighting for his life.
He held back the tears as he told his peers, "Here's the thing, none of us get out of life alive, so be gallant, be great, be gracious and be grateful for the opportunities you have.
"We don't know where we might end up, or when we might end up.'
"Let others lead small lives, but not you. Let others cry over small hurts, but not you. Let others leave their future in someone else's hands, but not you."
"The future is truly in our hands. Forget about long term dreams, lets be passionately dedicated to the pursuit of short term goals."
Finishing with the school motto, "Altiora Peto", which means "I aim higher", Mr Bailey was overcome with emotion as the school burst into a spontaneous Haka and gave him a lengthy ongoing standing ovation.
See his incredible speech here – have you ever seen such strength and dedication in a young man?
Join us in wishing Jake Bailey strength and hope as he faces down his cancer and, hopefully, wins the battle. 
Comments