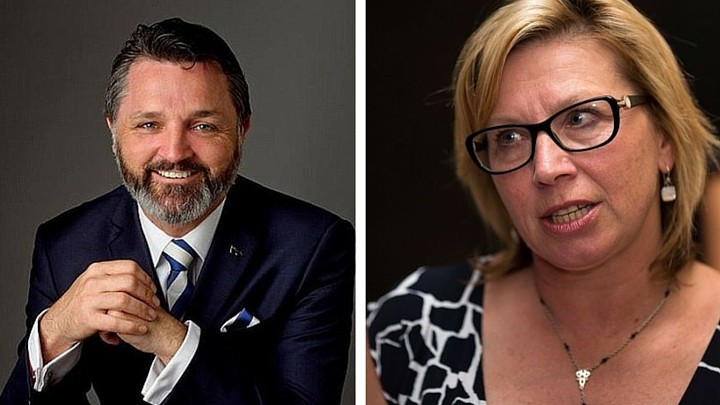 A Victorian MP is today facing a major backlash over his decision not to stand an applaud Australian of the Year Rosie Batty after her historical speech on domestic violence in parliament yesterday.
Graham Watt, MP for Burwood, did not join his 127 colleagues when they rose from their seats to give Ms Batty a standing ovation. He remained seated for one other speaker, Rodney Vlais from No To Violence and the Men's Referral Service, reports The Age.
He did, however, stand for Kristy McKellar, who spoke about the horrific abuse she endured from her husband.
The MP has been slammed in traditional and social media, with reports saying he "snubbed" Ms Batty.
Mr Watts released a statement late last night about the incident:
"For very personal and private reasons I chose not to stand. Family violence is an issue of incredible sensitivity to me and my family and at some point I will be making a public contribution about the indiscriminate nature of family violence.
"I am very passionate about dealing with the scourge of family violence and supporting all those who are victims of it, male and female."
Earlier this year, Mr Watts revealed that that his family had experienced abuse, but has not provided any more details.
In March, Mr Watts said, "Violence is never acceptable in any form, whether it be male against female, female against male, male against male or brother against sister. It does not matter who it is."
Whether it was wrong or right for Mr Watts not to stand and give Rosie Batty a standing ovation when the rest of the house did so, the fact is, it was his choice; he didn't have to stand, and he didn't.
However, by remaining seated the MP has made a statement that has created a lot of questions and he will at some point be forced to answer them.
What do you think of this MP's decision to remain seated instead of giving Rosie Batty a standing ovation?
Comments