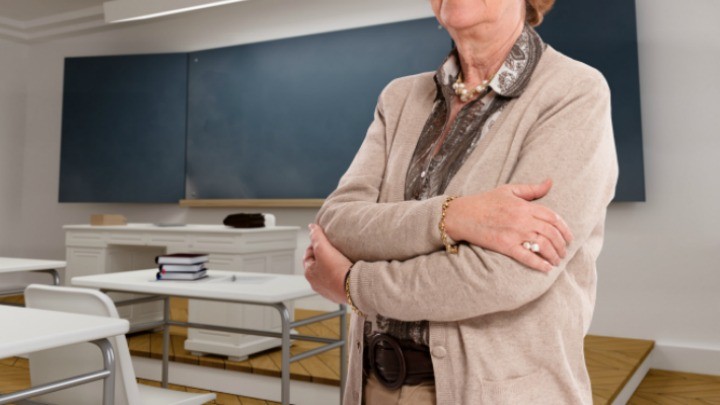 After 30 years in the classroom, Queensland teacher Kathy Margolis has become so disenchanted by modern education that she has resigned and expressed her fears in a candid Letter To The Editor.
"Education in Australian schools is in crisis and someone has to listen to those who are game enough to speak up", Kathy wrote in The Courier Mail. "This year, after much thought, I have decided to look for another job".
Kathy said this decision was "not easy for a woman in her 50s" but, "I cannot continue to do a job that requires me to do what is fundamentally against my philosophy of how it should be done".
The experienced educator said that she loves kids and is passionate about learning, but that her job has become more regulated than ever before. "Teachers have very little professional autonomy", she claimed.
"We are told what to do, how to do it and when it has to be done by. Never have I experienced a time in my profession where teachers are this stressed and in real fear for the mental health of not only themselves, but the children that they teach".
According to Kathy, the growing number of children with behavioural problems also takes a toll on teachers. "Classrooms are overcrowded, filled with individuals with all sorts of needs both educational and social", she said.
"Teachers are told we must differentiate and cater to each individual. Good teachers try desperately to do that but it is near impossible and we feel guilty that we are not doing enough to help the children in our care".
Kathy also believes that modern education pushes kids too far, too fast. "The curriculum is so overcrowded", Kathy explained, "I fear those little ones who are not ready are going to be left behind".
"Prep teachers who used to run lovely play based programs (which might I add work beautifully) are teaching children sight words and how to read and write alongside subjects like history and geography".
She also let loose at the amount of assignments, exams and assessments that children undergo. Kathy believes regular testing has taken the joy and discovery out of learning today.
"In my teaching career I have never seen so many children suffering from stress and anxiety. It saddens me greatly. Teaching at the moment is data driven. We are testing them and assessing them and pushing them so hard".
"So why am I writing this? I'm writing this because teachers need to speak up but we are often afraid of retribution. We need to claim back our profession but we are powerless".
"I write this in the hope that we can spark a public discussion", Kathy concludes.
Read Kathy's entire letter for yourself below. Do you agree with her powerful stance? Is modern education flawed? What happened to the purity of learning? Were you ever a teacher, and what was the classroom like for you?
Comments