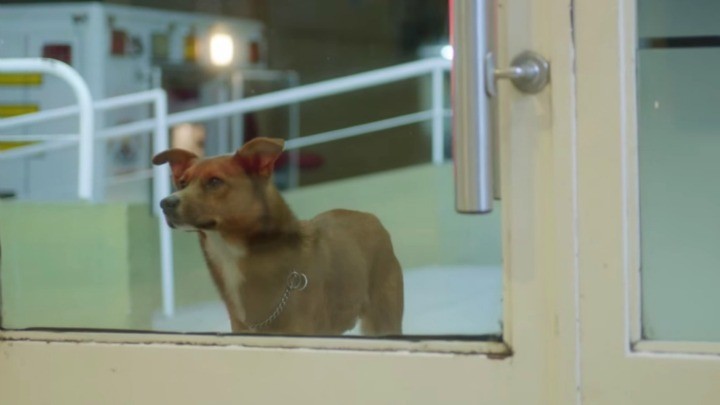 This is truly the most touching ad we have ever seen, no wonder it's been viewed 25 million times!
It tells the story of a man and his dog, who are the best of best friends. Together they drinking coffee, wash the dishes and hang out.
But then the man is rushed to hospital… and the dog rushes after him.
What happens next is both heartbreaking and inspiring, and the video delivers an incredibly important message for us all. It's a sometimes controversial issue, but this beautiful pooch (is she a kelpie? she looks like a kelpie!) explains to us mere humans why it's important far better than we could with words.
Watch the video here – be warned,  you'll need a tissue – and share your thoughts.
Has your life been touched in this way? 
Comments