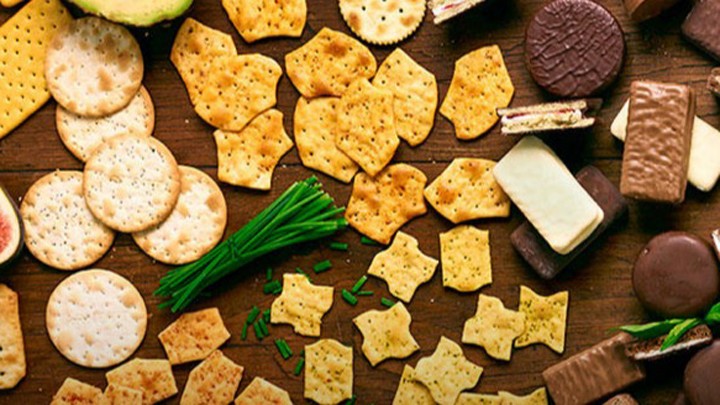 They've been around since the 1970s so it's no surprise a big change to the taste of Arnott's Shape has seen some backlash since it was announced this morning.
The biscuit snacks come in multiple flavours and are a staple in Australian households, however the brand have seen an opportunity to give them an overhaul.
In today's press release, Arnott's said they are "excited to announce we're delivering more of what you love about Shapes – flavour!"
However it's the contrary that customers are complaining about. A quick glance at Arnott's Facebook page shows the uproar the decision has caused.
Despite no one feeling like it's possible for Australians to complain about the flavour of Shapes, Arnott's said "thousands of Australians have asked for it, and Arnott's has answered the call!"
Instead of one side with full flavour, and the underside uncovered, Shapes will now have "seasoning on both sides of the biscuit and [baked] it into the centre, giving a flavour hit like never before".
The media release said "Arnott's bakers have tweaked some of the recipes to bring the range into 2016 and cater to changing taste preferences for bolder and stronger flavours. Not only have we added more flavour than ever before, across some of the range, we've also made the flavour particles smaller to help them stick to the biscuit better".
They assured concerned shoppers that true-blue fans love the new flavours, however as you can see above, this is not the reality.
"New Shapes also deliver improved Health Star Ratings so your baked not fried biscuit just got more permissible!", said Arnott's.
74 million Shapes boxes are eaten each year, and 1 in 2 households have a box in their pantry.
Arnott's have 'improved' the flavour of the Barbecue, Pizza, Cheddar, Hot Dog, Cheese and Bacon, Nacho Cheese and Roast Chicken, and said they will not change the Original Barbecue, Chicken Crimpy or Savoury shapes.
Tell us, are you disappointed to hear Shapes have changed?
Comments