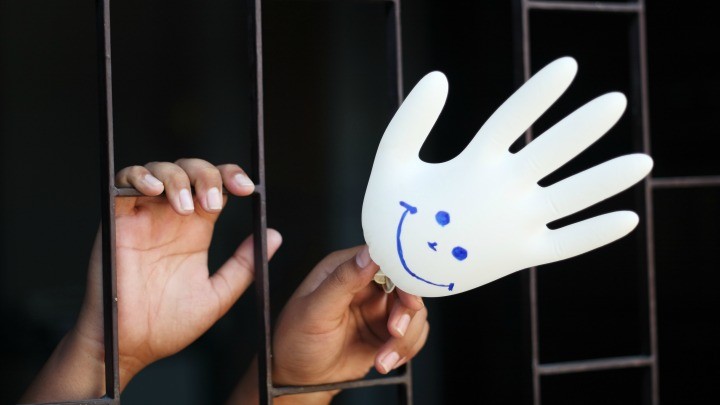 When author Reshni Ratnam visited a women's correctional centre on assignment in Brisbane, she was shocked by the conditions. In fact, Reshni discovered these arsonists, thieves and even murderers enjoy better living conditions than most Aussie pensioners.
"Let me tell you, it's not all doom and gloom behind bars. In fact it's the complete opposite", Reshni wrote. "It's understandable why the average tax payer sees red on hearing stories like this".
Reshni reported that inmates at The Women's Correctional Centre in Wacol, QLD, live in air-conditioned units and flats. Certain inmates are even able to bring their young children to live with them, giving the families free access to midwives, counsellors and even off-site day care.
"From cots to baby clothes to milk bottles and play equipment, everything is provided for these crims. Never mind having a baby shower or stockpiling your hard-earned (cash)", Reshni explained.
General inmates receive access to government-funded training courses. The toughest crims can study anything from hairdressing, to personal training and hospitality.
Some inmates are even employed inside the prison, and receive a small salary for their efforts. Whether they work as landscapers or animal careers, inmates "are always occupied with something to do or an activity to take part in", Reshni explained.
The prison also boasts a fully-appointed library and gymnasium, along with art classes and yoga sessions. In fact, it seems criminals have better access to leisure activities than people living in retirement or nursing homes.
@ReshniRatnam re prison article, how long did you stay? Why's the exercise area said to be a/c when it clearly isnt? pic.twitter.com/68wKzLggE2

— Pat Wilson (@pat_wilson_) January 4, 2016
"If you're an eye-for-an-eye type you'd probably want people who have committed murder or burnt down a business with intent to cause suffering, to in-turn suffer in prison, alone and with nothing", Reshni said.
"I'm sure there are deprivations these women suffer, but it isn't exactly 'hard time'", Reshni added. "A look inside The Women's Correctional Centre in Wacol could have you second-guessing your law-abiding ways".
See more photos of these luxury prison conditions HERE.
Can you believe that prisoners enjoy better living conditions than most retirees? Shouldn't government-run retirement homes and nursing villages incorporate better facilities than the average jail? Are you angry that your tax dollars have been spent this way?
Comments