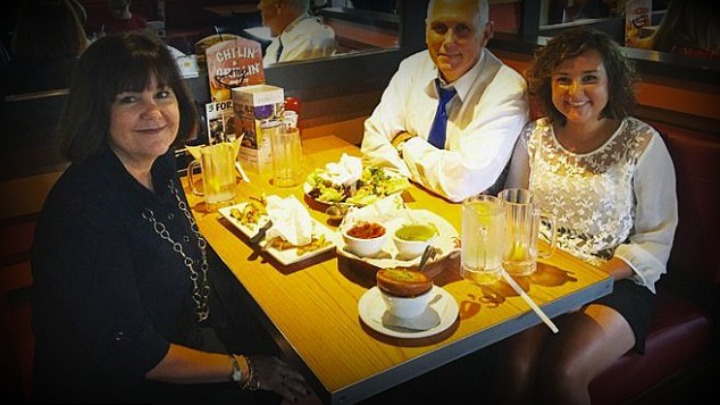 Aren't family gatherings great?! You'd certainly think so when it comes to Mike Pence and his family, who were all smiles having dinner in New York at the weekend. There's even a happy snap of the occasion shared on social media.
While it might look like Donald Trump's running mate is enjoying nachos with his wife and daughter, there is something peculiar about this photograph that has the internet buzzing.
It turns out Pence's daughter Charlotte has no reflection, and this has raised speculation she is in fact, a vampire!
Naturally when you have come across such a rare sighting, you take to social media to share your excitement.
"Sir, I don't mean to be rude but your daughter might be a vampire just saying," Twitter user Sebastian Murdock wrote.
While another user asks, "Where is the reflection of the woman in white? Does Chili's [restaurant] cause people to become vampires?"
Yet another joker posted a picture with Charlotte replaced by Donald Trump saying, "sorry guys, here is the unedited actual version of this photo."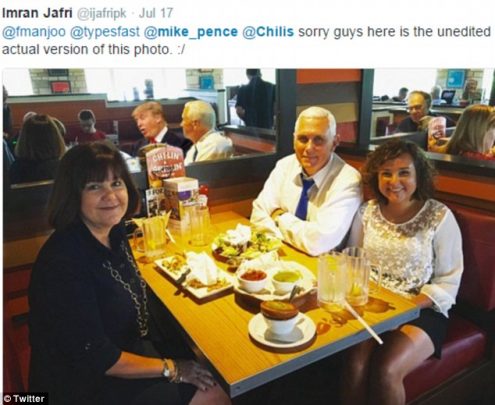 Mike Pence is currently the governor of Indiana. It was announced at the weekend that he would become Donald Trump's vice president should the Republican candidate win the presidency later this year.
Did this give you a laugh? Have you ever been involved in an awkward family photo? Have you ever taken a photograph where something appearing in the shot cannot be explained?
Comments