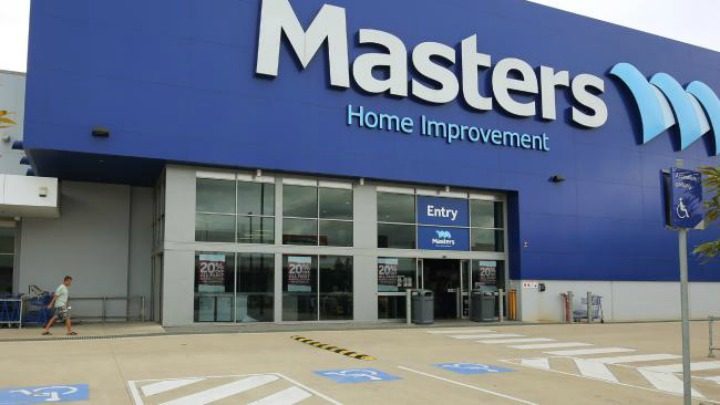 If you've wondered what would happen to all those big Masters stores around Australia now that they are being abandoned, wonder no more.
You'd be wrong if you thought Bunnings, Costco or Ikea wanted to take on the vacancies.
The 13,000 square-metre sites built to accommodate the now-failed Woolworths' multibillion-dollar experiment to challenge Bunnings are about to be consumed by a new 'big box' store that is set to spread its way across the country. Bet you didn't see it coming.
You've probably not heard of Poco (there are currently only two stores in Australia), but it claims to have 'everything to make your house a home'.
It's a furniture, hardware and white goods store all rolled into one, which means you can find a new kitchen splashback next to the couch and cushions and appliance brands like Breville, Teac, Simpson and Sharp.
The company is owned by the same one behind Freedom Furniture, Bay Leather Republic and Snooze — Steinhoff International.
There have been whispers circulating about Poco's interest in taking over some of the Masters sites, but as neither party; not Woolworths or Steinhoff International, is willing to discuss the issue those whispers are stuck in the rumour mill. However, what's interesting is that this deal — should it go ahead — could also see white goods and electrical chain The Good Guys purchased and it would allow Poco to become a major competitor to Harvey Norman.
Poco is a big name player in Germany.
What do you think of 'big box' stores like Bunnings, Costco and Ikea? Does Australia need another such store? Would you shop there?
Comments