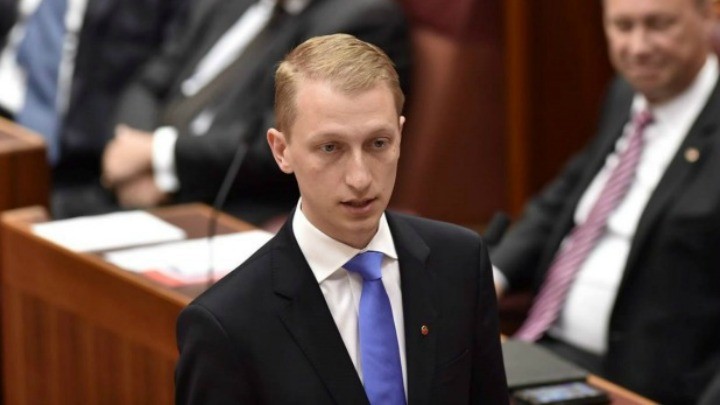 He's only 28 years old, but Australia's youngest ever senator James Paterson believes he can represent the interests of everyone.
In a bizarre maiden speech, Senator Paterson called for the national education curriculm to be scrapped, and for a commonwealth debt ceiling to be reintroduced.
Senator Paterson also lobbied for the Australia's Israeli embassy to be moved from Tel Aviv to Jerusalem, in a "sign of solidarity" with Jewish people.
"It would be a symbolic, but important, step for Australia to formally recognise Jerusalem as Israel's capital city and to move our embassy there", he said.
The so-called 'Baby of the Senate' also called for parents to have more control over what their children are taught in schools.
"This will not only allow schools and parents to select a curriculum which reflects their values, but would also open up the school system to much more diversity, specialisation and choice", Senator Paterson said.
Senator Paterson was sworn in after a Liberal Party vacancy was left by retiring politician Michael Ronaldson.
The former communications worker is only matched in age by Australian MP Wyatt Roy, who is now 25 and was elected at age 20.
Mr Roy has the unofficial title, 'The Baby of the House'. Of course, the question is whether both men can represent the interests of older voters.
"Another 'Straight out of school – never had a real job' MP. Both sides are full of them", one person commented online. "Pathetic".
Whilst another added, "Complete lack of real world experience. Sounds a lot like a failed PMs we recently got rid of".
Do you think Senator Paterson and younger politicians can represent our interests, as over-60s? Or do they lack real world experience?
Comments