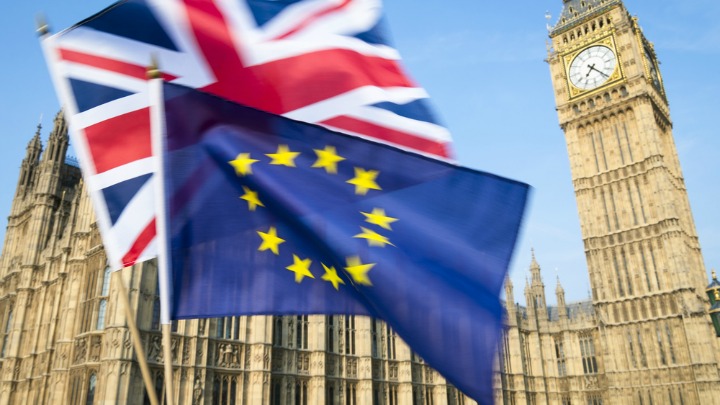 Renowned ratings agency Standard & Poor has removed the United Kingdom's coveted AAA status because the vote to leave the European Union has given the county a long-term negative outlook.
"In our opinion, this outcome is a seminal event, and will lead to a less predictable, stable and effective policy framework in the UK," a statement from the agency reads.
"The Brexit result could lead to a deterioration of the UK's economic performance, including its large financial services sector, which is a major contributor to employment."
It adds that such a negative outlook presents great risk to the economy and the future of the sterling as a reserve currency.
S&P also notes that the possibility of a future referendum on Scottish independence places further risk on the integrity of Britain's constitution and economy.
With the rating now downgraded by two notches to AA, many have taken to social media to criticise the 52 per cent in favour of leaving the EU.
UK loses AAA credit rating of 30yrs standing. #BritainAdrift #ProjectFarce #c4news

— RT (@RobertTyreBute) June 27, 2016
I reckon around 50% of leave voters would reverse their decision now that the UK's credit rating has been downgraded

— Rubber Bandits (@Rubberbandits) June 27, 2016
S&P no longer see UK institutions as a strength. Cuts credit rating TWO notches. Worse than financial crisis

— Chris Giles (@ChrisGiles_) June 27, 2016
Credit ratings are important at a country level because many countries rely on foreign investors to purchase their debt. A country with a good credit rating has the benefit of being able to access funds from outside of their country. However, that the UK has been assessed as unstable and, in this case, for the long-term it could struggle to attract investment.
Since the Brexit vote was taken there has been a 14 per cent fall in the FTSE, a 12 per cent drop in the value of the British pound and a loss of its AAA credit rating, the latter of which is said to cost the UK billions extra in government loans.
Are you concerned about the impact of the UK's decision to leave the EU on Australia? Do you worry about what similar uncertainty in Australia can do to the Australian economy?
Comments