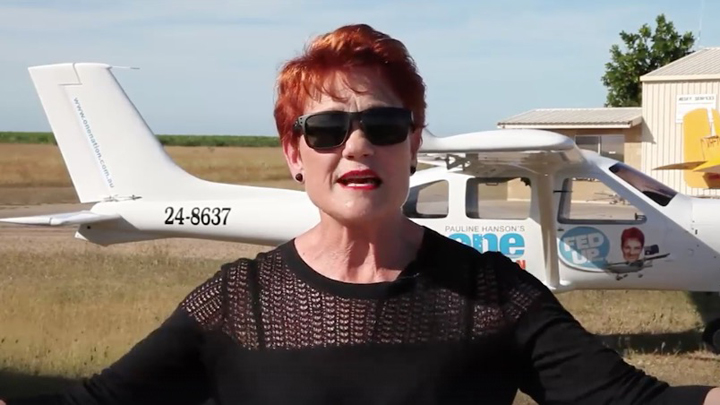 Pauline Hanson has always marketed herself as a self-funded retiree however it seems she may not have been telling the whole story when it comes to where her campaign money comes from.
According to the Courier Mail, Pauline Hanson and her party One Nation have received more than $6 million in funding from taxpayers in the past two decades.
The 62-year-old is hoping to win a six-year term in the Senate at the election, after being a political underdog for many years.
With 4 per cent of the primary vote she will get $2.60 from taxpayers for every vote.
Despite these damning figures, Miss Hanson insists she has never personally profited from the millions of dollars from taxpayers to her party One ­Nation during her time in politics.
"I am a self-funded retiree. Self employed. Just doing different things. I am a part owner of a hotel down in Maitland,'' she said.
"We were the party that ­refunded our candidates 75 per cent of campaign costs. Electoral funding is paid to the political party, not myself.''
She didn't admit, though, that she needs money to have a successful campaign.
"That's cost me money to run. Do you realise at the last election the Liberal Party picked up $27 million? That Nick Xenophon picked up $600,000?''
And despite all of this, Miss Hanson said she thinks taxpayer funding for elections should be abolished, but she would accept funding this time around.
Tell us, has this surprised you? Are you OK with giving your money to someone like Pauline?
Comments