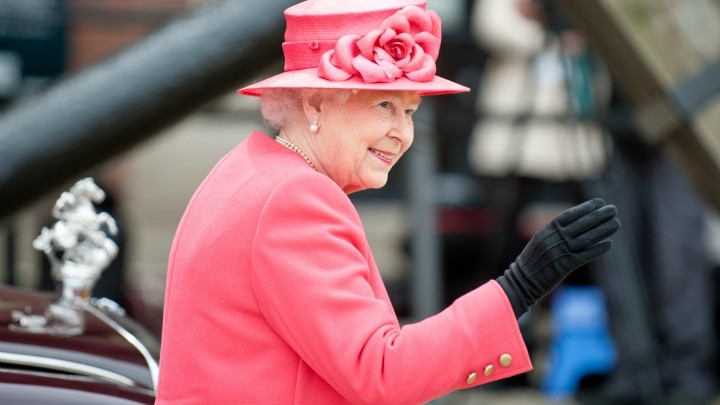 When Queen Elizabeth returned to London from her holiday at Sandringham Estate, she wore a black coat. This fashion choice may seem unremarkable, but in fact we rarely see Her Majesty wearing neutral colours.
The Queen normally chooses to wear bright tones – such as blue, pink and yellow. Apparently Her Majesty is concerned that "nobody would know" who she is, wearing black!
According to royal biographer Robert Hardman, the Queen actively avoids neutral colours. She also chooses not to wear black dresses and coats, because she always accessorizes with a black bag and shoes.
June Kenton, who designs undergarments for Her Majesty explained: "(Queen Elizabeth won't) start thinking, 'What am I going to wear with cream? What am I going to wear with pale blue and dark blue?' She just wears black".
In fact, Queen Elizabeth has been described as surprisingly modest, thrifty and very conservative in her approaches to fashion.
Do you like The Queen's darker fashion choice? Are you surprised that Elizabeth worries about being unrecognisable?
The Queen's black coat, and some of her more typical fashion choices below:
Comments