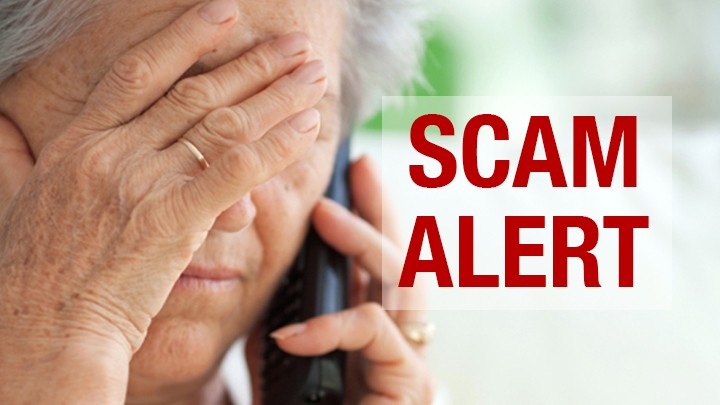 It's hard to believe it's already July, and we're in a new financial year, and the second half of 2016. Unfortunately this is the perfect time for scammers to attempt to take our money. One of the most well-known scams in Australia's history is back for tax time, reports the ABC.
According to callers to 612 ABC Brisbane, phone scammers had told them there would be a warrant for their arrest if they did not pay.
This year alone, victims have lost more than $800,000 due to the ATO scam across Australia.
Delia Rickard, deputy chair of the Australian Competition and Consumer Commission (ACCC), told the ABC that people need to be very cautious of any phone call.
"This is a really nasty scam that's doing the rounds," she told 612 ABC Brisbane's Steve Austin.
"We've had more than 11,000 reports to Scamwatch about this ATO arrest scam this week."
Ms Rickard said the phone number being used looked like a local number but came from overseas, and revealed one of the scammers' telephone numbers was 02 6100 3027.
"Scammers are using voice over internet protocol (VoIP) to make these calls, but they usually appear as a Sydney or Melbourne number," she said.
"If the ATO does contact people, they are not threatening and are not harassing you saying that they'll arrest you that day.
"If you get one of these calls and are in doubt, just hang up."
"They usually target older Australians that are home during the day who still have a landline," Ms Rickard said.
"It makes them more susceptible to scams."
As we know, it's tax time and time to put in our tax refunds, so a call from someone purporting to be from the ATO doesn't seem so far-fetched.
"Scammers try and get consumers to click through to a site that looks like the ATO and asks for personal information and then they'll ask you to pay a fee to get back the money," Ms Rickard said.
"The ATO or other financial institutions will not ask you to pay for money that is yours so just hit delete on the email.
"The best thing to do is let the ACCC know through Scamwatch".
According to Scamwatch, the scammers may tell you a very convincing lie about why an arrest warrant has been issued, including that you have failed to pay taxes.
Scammers typically ask for money to be sent via wire transfer because it's very difficult to recover if reported. They may also ask for people's financial and other personal details to access their money and use this information to commit other types of fraud.
So what should you do if you receive a call from someone who says they are from the ATO? Hang up, and don't respond. If you really want to know if you're in trouble, call ATO directly.
You can report scams to the ACCC via the SCAMwatch report a scam page or by calling 1300 795 995.
Tell us, have you ever been the victim of a scam? What happened?
Comments