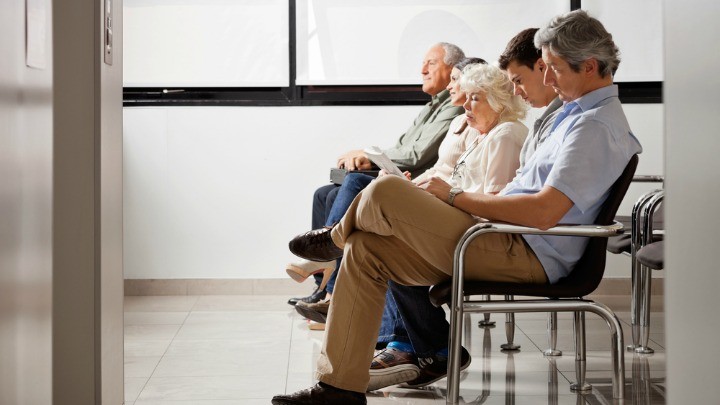 We've all been there before… Waiting for hours at the Doctor's office for our appointment while the line just seems to get longer and longer. And it looks as though the problem is only getting worse.
Last year one in five Australians reported waiting for an extraordinarily long time to get in to see their GP, while one in 20 said they put of going to the doctor all together because of the queues and the cost.
The wait time at some GP offices has become so long that patients who need care are being turned away and sent to hospital emergency departments instead – and things aren't much better there. Around 2.8 million Australians were forced to go hospital instead of their GP last year and patients who required urgent care reported waiting between four and 24 hours to see an emergency doctor.
The wait times aren't just inconvenient for patients, they can be life-threatening too. Last year a baby died in a Brisbane hospital while waiting for a bed so it could have a vital lung operation.
Many Australians are calling for more to be done to tackle this issue before it gets any worse and before the line gets too long.
What's the longest you've ever had to wait for a doctor? How should the government fix this problem?
Comments