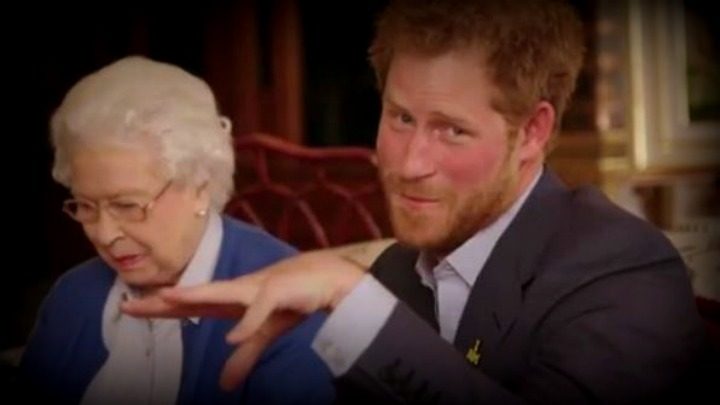 You've heard about the Invictus Games, haven't you? It was founded by Prince Harry.
Well Queen Elizabeth II has joined with her grandson Prince Harry to promote the event after Barack and Michelle Obama tweeted a short video about the United States taking victory.
In the clip, the Obamas remind Prince Harry of his challenge for the Americans to 'bring it' to the competition. The power couple playfully ridicule the royal's confidence saying: "Hey Prince Harry, remember when you told us to bring it at the Invictus Games? Be careful what you wish for?"
In the background three officials then 'drop the mic' and pull faces in a show of their own confidence.
Seated with the Queen, Prince Harry turns to his grandmother with a concerned look on his face. However, the Queen is unfazed and merely replies: "Oh really? Please."
If you look closely you might even see her give an 'eye roll'.
Take that Obamas!
Prince Harry has been a huge driving force behind the Invictus Games, which have been running since 2014.
The spirit of the games is to highlight how sport inspires and helps returned and injured servicemen and women recover.
The next Invictus Games will be held in Florida, US in May.
How do you rate the Queen's cheekiness? What do you think about the Invictus Games for returned members of the military?
Comments