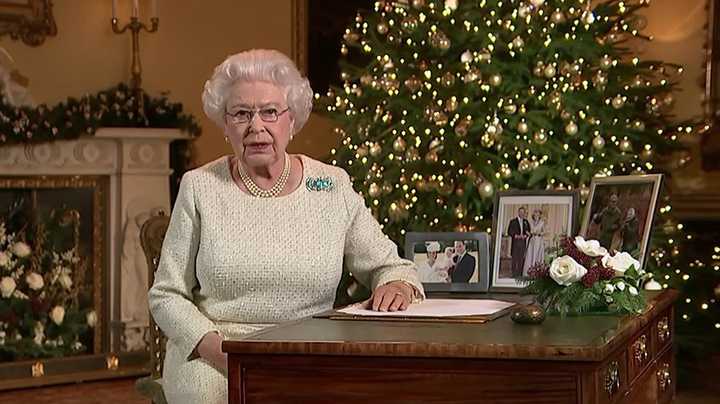 It is that time of the year again when our Monarch The Queen's annual Christmas message is shared with the world and this year she has talked about how beautiful being a grandmother and great grandmother is at Christmas.
Some on Twitter have suggested that she even made a reference to Star Wars in her speech.  I'm more skeptical.  Apparently this is the line they are convinced draws the reference.
'The Gospel of John contains a verse of great hope, often read at Christmas carol services: "The light shines in the darkness, and the darkness has not overcome it."
Queen Elizabeth spoke of being a grandmother at Christmas and we saw a glimpse of what might look to be a life like yours an mine at Christmas we can only hope where the children are such light at this time of year and they are encouraged to lead the way.
"One of the joys of a long life is watching children, then grandchildren then great grandchildren decorate the Christmas tree.  This year my family has a new member to join in the fun."
Her message was one of great expectations for 2016 when she turns 90 years old.
"I have been warned I may sing happy birthday more than once."
Do you watch the Queen's Speech with curiosity every year?
Comments