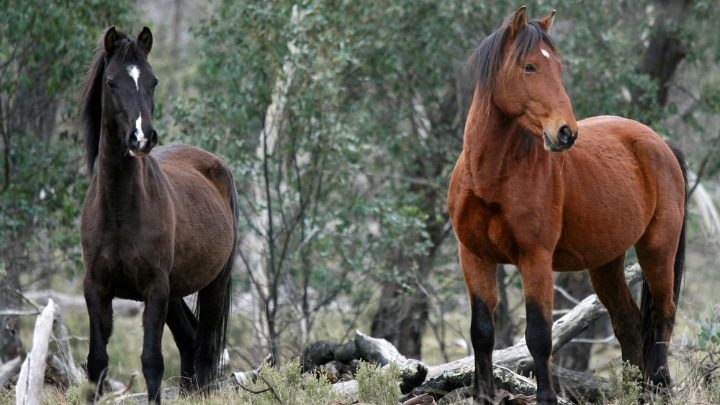 Australia is no stranger to culling wild animals, but plans to drastically reduce the wild horse population in the Snowy Mountains is facing backlash from protestors who liken the cull to a mass slaughter.
The NSW government released its plan to cut the wild horse population down from 6000 to 600 and brumby advocates are not happy.
They have taken particular protest to the fact that many of the horses will be shot dead, a method they say is inhumane.
The plan has been welcomed by environmentalists though who say the cull with her preserve and protect the Kosciuszko National Park in NSW, which is home to thousands of brumbies, over the decade.
The horses are said to be damaging the park's delicate alpine and sub-alpine environment.
Australia already has laws and rules in place to carry out culls of kangaroos and rabbits in many areas, but the idea of killing the brumbies just doesn't seem to sit well with many people.
Some have argued it's because the horses are such intelligent animals that it seems cruel to kill them, rather than re-home them or find another solution to the problem.
For others it's a matter of nature versus the greater good – and the reality of country life.
They say the cull needs to happen the protect the national park and that if nothing is done to remove the horses soon the damage to the park will be too far gone.
What are you thoughts on this issue?
Is the wild brumby cull necessary? Or is it cruel to kill so many of the wild horses?
Comments