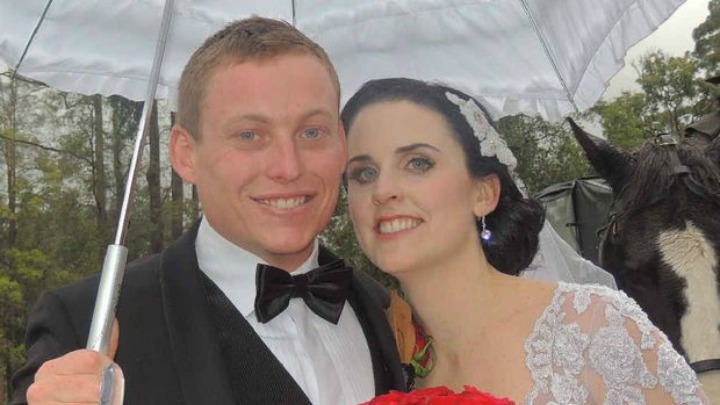 Finally, the Morcombe family have a reason to celebrate!
After announcing in March that they were expecting, Women's Weekly reports that Daniel Morcombe's twin brother, Bradley, and his wife Anna welcomed their first child on Friday morning, a boy.
Mother and baby are reported to be doing well and the entire Morcombe family is thrilled to have something to celebrate, 12 long years after Daniel was abducted and murdered.
Denise Morcombe told the magazine she and her husband Bruce were delighted to welcome their grandchild after years of heartache. 'Since Daniel's disappearance, we had to focus on the positives in our lives just to get by,' she said. 'And now we have something as wonderful as a new baby to look forward to in our family.'
Bradley and Anna wed in a simple private ceremony on the Sunshine Coast last August, but the pair has known each other since attending high school together.
The good news for the Morcombe family comes months after Daniel's killer lost his last-ditch High Court appeal earlier this year.
Brett Peter Cowan was handed a life sentence in 2014 after finally being convicted of abducting and murdering 13-year-old Daniel as he waited for a bus on the Sunshine Coast on December 7, 2003.
Share your well-wishes for this wonderful family below.
Comments