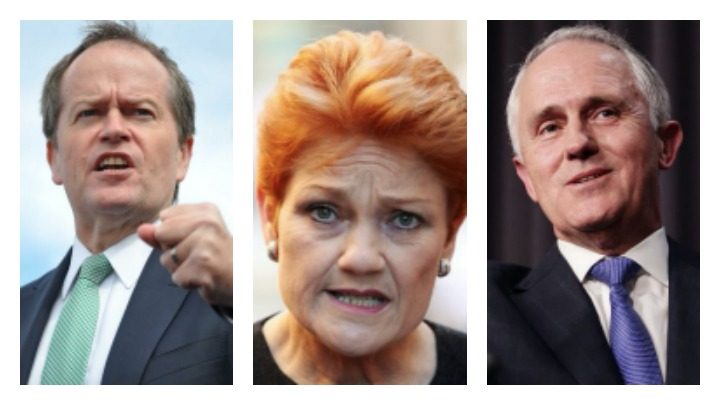 Australia is only a few weeks away from heading to the polls to elect its 30th prime minister, but most voters still have no idea who they are going to choose on the day.
Research from Twitter has revealed that a whopping six in ten voters are still waiting to be wooed by a candidate before the big day.
According to the latest polls from Roy Morgan, Labor is leading the Liberals 52.5 percent versus 47.5 per cent on a two-party preferred basis.
However, with most people still undecided the election really could go either way.
Jonathon Harley, Director of Media Partnerships at Twitter, said there are effectively "millions of votes up for grabs".
"Information is the currency of democracy and Twitter is the place where democracy is at its richest in the 2016 election," Harley told The Huffington Post Australia.
Social media is proving to be the fastest and the best way to win over voters this election, with many people saying they regularly change their views about both parties based on what they see online.
Taking note of this, politicians on both sides of the aisle have stepped up their social media game over the past few weeks.
Opposition Leader Bill Shorten was captured on Twitter appeasing the younger voters by using slang and saying "thanks bro" to a young man at a meet and greet – something which won over a lot of under 30s.
"Nice to see you Bro" – Opposition Leader Bill Shorten visits Westfield Penrith https://t.co/6qkWNTDZYY

— ellinghausen (@ellinghausen) May 20, 2016
The best moment though has to go to Foreign Minister Julie Bishop who photobombed a Channel 7 reporter live on air.
Even though it technically happened on TV, it was shared thousands of times across social media and won her a bevy of new fans.
Photobomb! #Election2016 #JulieBishop #7News (Vine by @7NewsAdelaide) https://t.co/SMqvvQSe5w

— 7 News Queensland (@7NewsQueensland) May 11, 2016
Who will you be voting for on election day? Or, are you still undecided?
Comments