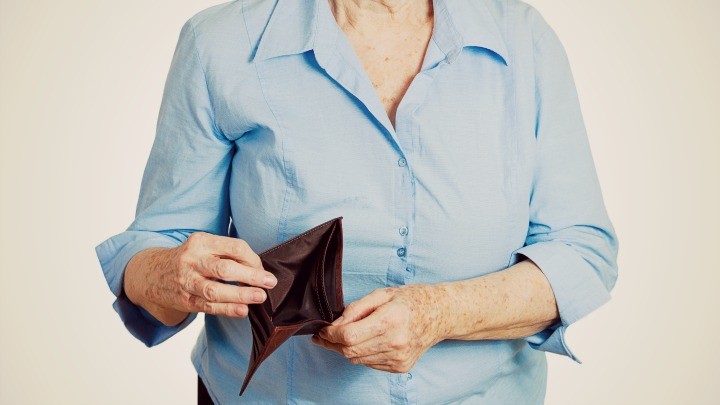 A 94-year-old great grandmother has become the target of a new wallet scam, with police also warning the public to stay vigilant.
After losing her wallet last week, Lucy French received a phone call from a man claiming to be her bank manager.
The man pretended Lucy's wallet had been handed in, and that he was phoning to verify her personal details.
After giving personal information over the phone, Lucy was told to collect her wallet from the local bank branch. However on arrival, bank staff knew nothing about the situation.
Upon further investigation, $4100 had been withdrawn using Lucy's savings and credit cards. A further $500 in cash had been taken from her wallet, meaning she's lost close to $5000.
Lucy told local media that the scam has left her feeling betrayed. "I just felt flat, absolutely flat", she said.
Meanwhile, Lucy's family have condemned the scammers for targeting vulnerable, older people: "Mum lives her life trusting people and to be so violated is so distressing".
"(The scammer) would've known that he had an easy target, and it saddens me to think that people can stoop so low", Lucy's daughter added.
Police are hoping to use CCTV footage to identify this scamming thief, but are warning the public never to disclose personal details over the phone.
ScamWatch has also reminded Australians about these telltale warning signs. The ways to spot a phone scam might include:
– You receive a call out of the blue
– The caller claims to be from a government department you've never heard of
– The caller claims to be from a bank branch you've never personally visited
– The caller asks for an upfront payment of a few hundred dollars (typically calling it a donation, administration fee or tax)
– The caller asks for this payment to be sent overseas via a wire transfer service
– The caller provides you with an unusual reference number, or a VOIP return phone number
– The caller might offer to deliver a cheque to your house after you pay upfront costs
Could you spot the signs of a phone scam? Isn't it disgusting that scammers are targeting older Australians?
Comments