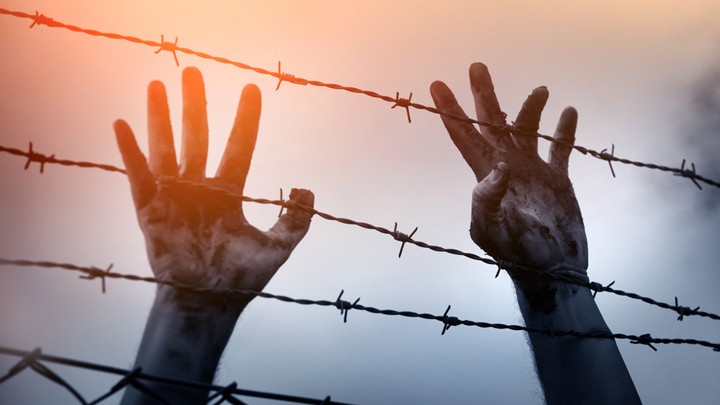 The Greens party have been quiet of late but leader Richard Di Natale's new plan is sure to set chins wagging.
In a statement, Mr Di Natale outlined the Greens' plan to resettle 40,000 asylum seekers in Australia, and shut Manus Island and Nauru.
'Australia doesn't need to respond to people seeking our protection by turning our backs or locking them up,' the Greens leader said.
Greens immigration spokesperson Sarah Hanson-Young said closing offshore detention facilities enabled the program to be 'cost-neutral'.
'Closing down Manus and Nauru would save almost $3 billion,' she told Sky News on Saturday.
'That is an awful lot of money to keep 2000 people – men, women and children – detained on those island camps.'
'Our nation has been built of the back of migrants coming here for a better life, we've had such a positive history in this,' she said.
'Sadly the last few years that has gone to the wayside and we've been tarnished with the children in detention and the issues of scandals inside our detention centres and this kind of cruel policy.
While there's no comment yet from Malcolm Turnbull on the radical new proposal, Opposition Leader Bill Shorten said, 'There is no compassion in rewarding people smugglers and their business model to entice vulnerable people onto unsafe boats, then they drown at sea'.
The Greens' plan also outlines resettling 10,000 additional refugees under a new 'Skilled Refugee' programme.
"The Greens are announcing a vision that would welcome a record number of people to live in safety in our community every year and recognise the contribution refugees have made to this country over generations and will continue to make.
"Our bold plan would not only welcome 50,000 people per year and offer a safe way for people to seek asylum in Australia, it would also save the budget $160 million over the next four years," Di Natale said.
"For too long, the national political debate has portrayed migrants and people seeking asylum as a problem instead of an opportunity," Greens' immigration spokesperson, Senator Sarah Hanson-Young said.
"By offering 10,000 'Skilled Refugee' places per year through the skilled migration pathway, we will be helping to save lives while letting those very same people contribute to the future prosperity of our economy.
"Modern Australia was built by generations of hardworking, self-started people who came to our country in search of a better life. People want to protect their families and to give their children access to an education and a life free of violence. We should be allowing them to get on and do that in Australia.
Tell us, do you think the Greens' idea is a good one? Will you be voting for them?
Comments