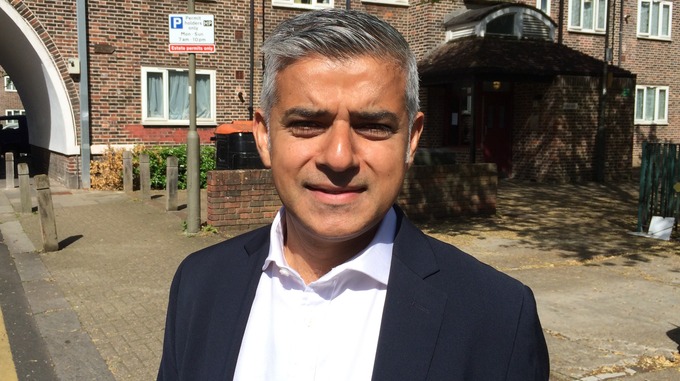 Sadiq Khan looks set to become London's first Muslim mayor, after elections in the UK capital ip largely in his favour.
The son of a bus driver and a Muslim, Mr Khan is going to make history. It makes us wonder: should Australia follow suit?
We have had a number of prominent Muslims in our governments. The former mayor of Dandenong in Victoria, Jim Memeti; Salim Mehajer, the Deputy Mayor of Auburn in Sydney; and Houssam Abiad, Deputy Lord Mayor City of Adelaide. But could it ever be conceivable that the mayor of our biggest city, Sydney, could be Muslim?
Mr Khan may be popular due to his contrasting upbringing to his rival. The 45-year-old soon-to-be-mayor is the son of a bus driver and grew up in public housing in inner city London. Conservative Zac Goldsmith, on the other hand is the son of a billionaire financier.
Mr Khan faced accusations by Mr Goldsmith that he has supported radical Muslim speakers and given "oxygen" to extremists, reports the ABC.
Mr Khan said he has fought extremism all his life and that he regrets sharing a stage with speakers who held "abhorrent" views.
The votes are still being counted but it seems the city of 8.6 million people is already celebrating the progressive change after 8 years of Boris Johnson's mayorship.
Some compared the victory to Obama's 2008 landmark presidency, while others said the city had won the fight against hate:
Congratulations @SadiqKhan. Can't wait to work with you to create a London that is fair for all! #YesWeKhan pic.twitter.com/FqRjfY1xNT

— Jeremy Corbyn MP (@jeremycorbyn) May 6, 2016
Another reason to love London… 🇬🇧#YesWeKhan

— James Wong (@Botanygeek) May 6, 2016
8 years ago as a young man, I remember the hope Obama brought to me with #Yeswecan – Today the hope is in #YesWeKhan pic.twitter.com/gk01gX3H3p

— Muhbeen Hussain (@MuhbeenH) May 6, 2016
V proud to be a Londoner today- rejected campaign of hate, Sadiq's the new mayor and highest turnout ever! #YesWeKhan #LondonElects

— Alice Ralston (@Alice_Ralston) May 6, 2016
Congratulations to new London mayor @SadiqKhan – standing proud & representing every Londoner in a diverse, tolerant, open city. #YesWeKhan

— Will Straw (@wdjstraw) May 6, 2016
It certainly is an interesting discussion and we're interested in your views. Do you think Sydney or another major capital city could have a Muslim mayor? Would it go a long way in changing prejudices or would it cause issues?
Comments