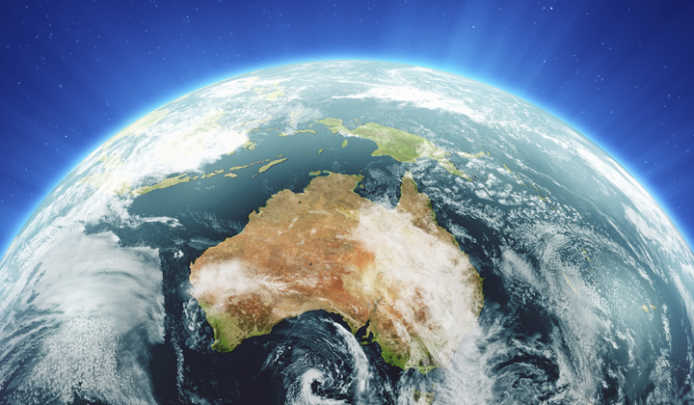 Whether you stand with the majority of the world's scientists on global warming, or remain sceptical about humanity's role in it, one thing is certain: it is a very real phenomenon. And it could be changing even more about our planet than we thought.
A new Nasa study has revealed that melting ice sheets are causing the North Pole to change course… and in turn, change the very way the Earth wobbles on its axis.
The biggest culprits appear to be the melting ice sheets near Greenland, which are changing the weight distribution on Earth.
According to The Guardian, scientists have been accurately measuring the motion of the Earth's poles since 1899, making recent changes particularly noteworthy.
"The recent shift from the 20th-century direction is very dramatic," said Surendra Adhikari from Nasa's Jet Propulsion Lab, lead author of the study.
The good news is that this shift is technically harmless.
The bad news: it shows we could be having a far greater impact on our planet then we thought, presenting some of the most real and devastating evidence yet of how much damage we're doing.
Jonathan Overpack, professor of geosciences at the University of Arizona, said "this highlights how real and profoundly large an impact humans are having on the planet."
Jianli Chen of the University of Texas' Center for Space Research, who examined the phenomenon in a prior study, said there was "nothing to worry about".
"It is just another interesting effect of climate change."
How concerned are you about climate change? Do these latest findings affect your stance?
Comments