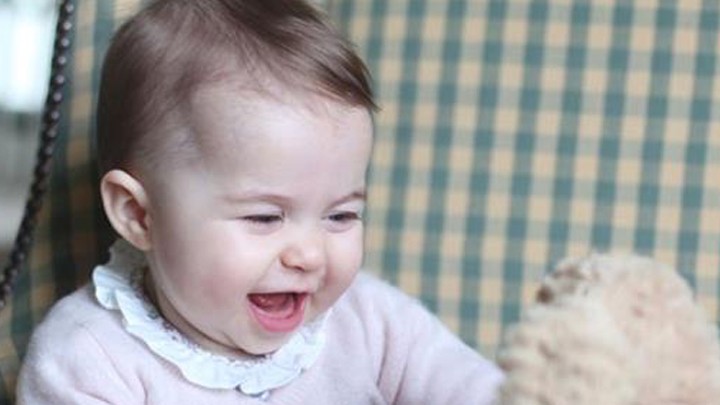 It tuns out Prince William is just like any new father and he can't pass up an opportunity to gush about his gorgeous children.
Although Princess Charlotte has not even had her first birthday, William says she is a great footballer, or soccer player depending on what you prefer to call it.
The Duke of Cambridge, 33, had his moment of fatherly gloating when talking to guests at a reception before a celebratory lunch.
"She's a very good footballer. You hold her hand and she kicks it. Very sweet," he revealed to Paul Elliott, a former Chelsea, Celtic and Aston Villa defender.
The reception was the prelude to a lunch at Wembley Stadium which marks his 10th year as president of the Football Association, a stint he says has "gone by in a flash".
This comment has rumours flying that Charlotte, 11-months-old, is already walking similar to her brother George who also took his first steps before his first birthday.
William has often described George as boisterous, but it seems Charlotte is a little more "ladylike" and well behaved, he previously described her as a "little joy of heaven".
Sounds like the father of two has the best of both worlds and is very proud of both of his children.
Are you a fan of Prince William? Did you have a talent your parents couldn't wait to tell others about?
The England Lionesses present Prince William with a football shirt for Charlotte.
Comments