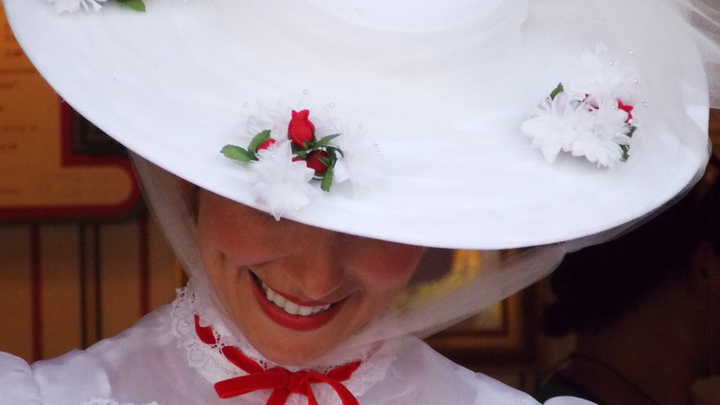 In the film The Devil Wears Prada Meryl Streep portrayed a character that could have used a "Spoon full of sugar." Now she has signed on to once again share the screen with the lovely Emily Blunt in the big sequel to the classic Mary Poppins.
Emily will be playing the titular role of Mary, and this film isn't a reboot. The eight Mary Poppins books had the fantastic nanny go on a bunch of adventures and introduces some unusual characters. The new film will focus long after the events of Julie Andrews' original where Michael is all grown up and has children of his own.
The character that Meryl has been signed to play is of Mary's cousin by marriage, Topsy Turvy. The character is a maid that appears in the book Mary Poppins Comes Back. Though the film doesn't seem to be a direct adaptation of that book because in Mary Poppins Comes Back, Mary returns to the Banks home not long after the events of the first book.
With a rich universe that has spanned from the first book in 1934 to the last book in 1988, there will be plenty of material for the filmmakers to keep the magical nanny in our lives for years to come. While Emily Blunt has the singing and acting chops to carry the Poppins umbrella it will take time to see if she can shine like Julie did in the original film.
The film is set to be released next year and will be directed by critically acclaimed director Rob Marshall who was behind Disney's return to live action musicals with Into the Woods and the live action version of Chicago with Richard Gere.
With all those ingredients, there is a making of some real onscreen magic once again.
What do you think about the new Mary Poppins? Do you think it should have been left alone? Will this film introduce the magical character to a whole new audience?
Comments