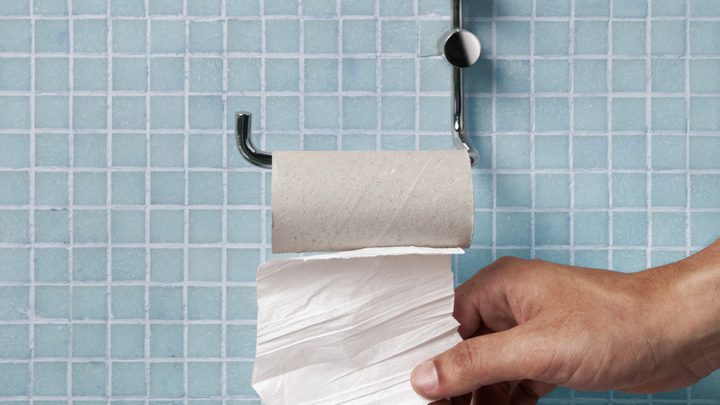 Are you finding yourself going through the rolls of toilet paper at an alarming rate? Don't panic… It's not you. As it happens, toilet paper producers have not only reduced the number of sheets in a role they have also shrunk the size of each square.
It's a cheeky con, and you probably wouldn't feel too bad about it if the cost of buying the loo paper had also had a bit of a cut, but it hasn't.
Consumers are understandably annoyed, but could this bum wrap make its way to the courts too? You've all heard about the historic case involving laundry powder makers that halved the size of their products while keeping prices unchanged, which saw them rake in an extra $150 million along the way. It's a conspiracy!
But while there's been no suggestion of collusion occurring in the toilet department, one multinational toilet roll maker has not denied things are getting shorter. Kimberly-Clark admitted the length of your Cottonelle toilet paper has been reduced by 1cm, but the price remained the same.
The reason, apparently, is because you are getting a 10 per cent improvement in thickness and an increase in softness too.
If you use Sorbent, you could be forgiven for thinking it's reduced the length of its roll. It was only by 0.5cm, but even so why not reduce the price at the checkout? A spokesperson for the Melbourne-based maker Asaleo Care didn't want to say.
You might also have noticed your Quilton loo rolls being used at a rapid race, and it's unlikely that has anything to do with last night's curry.
"Faced with a tough decision: increase our prices or reduce the sheet count, we chose the latter in order to ensure Quilton's premium quality remains affordable for all Australians," Edmond Chan, national sales manager says.
Hmm, it's a tough decision indeed.
Have you noticed any shrinking products in your shopping?
Comments