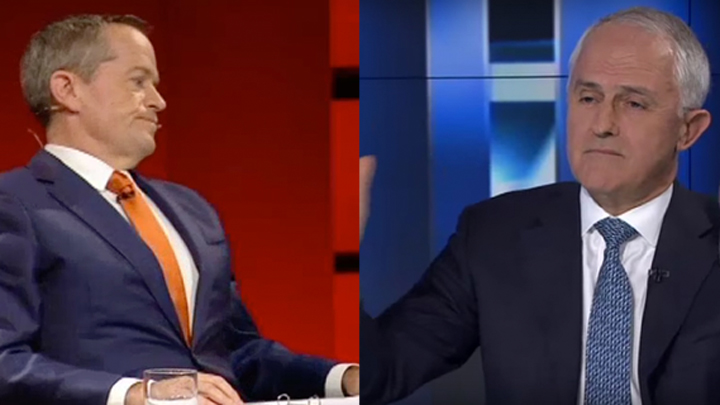 There are 4.6 million Australian baby boomers, and they represent 30 per cent of our registered voting population. So why is it then that both Bill Shorten and Malcolm Turnbull insist on ignoring one of the most important election issues for these people?
Judging from the comments and emails we've received, baby boomers are angry. Angry that Shorten and Turnbull are continuously talking about superannuation when the majority of over 60s will not be able to significantly improve their fund. Angry that Shorten and Turnbull neglect to discuss pensions or aged care or health reforms that affect people on low incomes i.e. the pension. Assets tests and what is happening with those, as well as a myriad of other issues that affect a huge chunk of the population.
Just this morning, the news headlines say Bill Shorten has a plan for youth unemployment, and therefore another day goes by where the most crucial of issues is not put on the table.
Malcolm Turnbull's focus has been on north coast job plans today, as he and Shorten prepare to have a debate online via News Corp tonight – but still, no mention of anything to do with the pension.
We've searched through the websites of both Bill Shorten/Labor Party and Malcolm Turnbull/Liberal Party and had trouble finding any policies that related to the older generations. A search of Labor's website came up with zero results when we typed in 'pension' 'ageing' 'aged care' 'baby boomer' 'seniors', however we did find, hidden in a policy called "An Age-Friendly Nation", some of Shorten's promises, though none relate specifically to the pension.
They promise to:
Address ongoing problems in the My Aged Care gateway in consultation with the aged care sector, consumers and medical and allied health providers.
Conduct an independent review of the LLLB reforms by 1 July 2017, with a particular focus on the Aged Care Funding
Work with the aged care sector and unions to address the need for aged care workers, as well as career progression and conditions
Establish the Active Ageing Fund to support programs to reduce the risk of dementia, prevent falls, improve physical activities and healthy lifestyles – enabling older Australians to age well in their own communities, at home and at work.
A search through the Liberal Party's website was a bit more promising with results for "pension" and "aged care", however the most recent pension article was from September last year, and the aged care article talked about assisting with dementia.
"A re-elected Turnbull Government announced today $11.4 million will be prioritised towards assistance for people living with dementia and their local communities.
"Announcing a new dual-approach to caring for Australia's estimated 350,000 people living with dementia, the Coalition will target $7.5 million to establish Specialist Dementia Care Units", the website reads.
However what is abundantly clear from both these parties is that they 1. Do not know what an over 60 Australian looks like 2. They do not know how an over 60 lives and 3. If they do, they don't prioritise their needs at all.
Are you disappointed in the two parties? Do you think their policies could be more skewed towards over 60s?
Comments