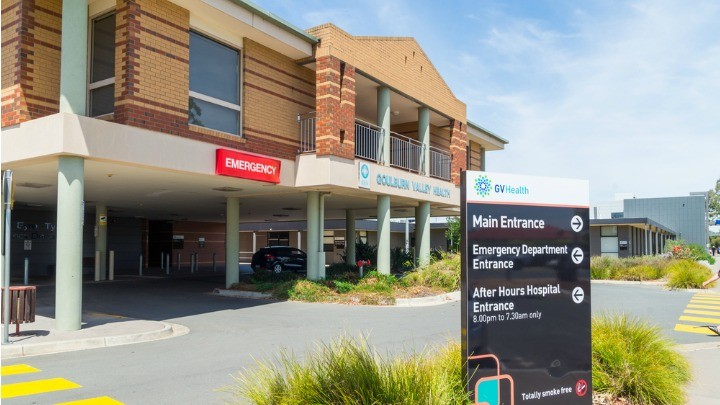 A couple of years ago, I had to visit the emergency room on a weekday evening. It was busy, as it always is, the nurses were doing the best they could to get through the injuries, conditions and regulars.
But then a clearly drunk woman staggered in and started demanding a hospital bed. She has cirrhosis of the liver and needed to be put in hospital, as she announced many times. The triage nurses handled her extremely well and I remember thinking they had been trained well in how to deal with this kind of situation. The security guard kept watch over her until she reached her third warning and was ordered out of the hospital… So they called the police.
By this stage I was through and being treated so I asked why the security guard didn't just boot her out and let the nurses get on with their work. "He can't," the nurse told me. "Only the police can move her along."
How lucky we were that the woman was "just" a hopeless drunk. Imagine if she had been on something more dangerous.
I was reminded of this incident after the shooting of a police officer and a security guard at Nepean Hospital on Tuesday night. Hospital security guards need more power – for the safety of everyone, staff and patients included.
The Health Services Union has been apparently been saying this for years, reports Medical Observer.
NSW branch secretary Gerard Hayes has called for an urgent meeting with NSW Health Minister.
"We have been calling for more powers for hospital security officers for several years but the government has refused to do anything more than instruct our members to call the police in the event of problems at hospitals," Mr Hayes says.
Security incidents at NSW public hospitals have reached an alarming level, with security officers frequently assaulted as they attempt to handle violent patients and visitors, he says.
AMA (NSW) president Associate Professor Saxon Smith agrees, "Doctors, nurses, paramedics and other hospital staff often come into contact with threatening situations in the course of doing our jobs," he says, adding that GPs, paramedics and other health workers are not immune from the dangers.
If hospital staff don't feel safe, how can we as patients?
Would you like to see tougher security and more power given to guards in hospitals? Have you ever felt unsafe at hospital?
Comments