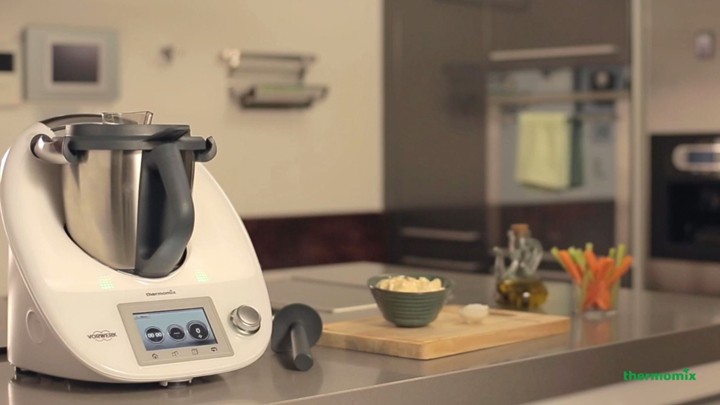 It's touted as a must-have kitchen item but claims of burns and faulty lids have shed a new light on the popular Thermomix.
The kitchen mixer, that replaces several other appliances, is now under the spotlight thanks to a campaign by consumer advocacy group CHOICE.
Multiple owners have taken to social media and the press saying they have suffered burns from the faulty TM31 model and are out of pocket after their devices have broken.
Back in January, Danika Jones from Perth suffered second-degree burns to her chest, arms and stomach allegedly after her Thermomix burst open unexpectedly while she was preparing dinner, reports 9News.
There are also claims the company tried to pressure one consumer into signing a confidentiality agreement before she could get a refund.
Choice spokesperson Tom Godfrey said there needs to be a better response to these serious claims.
"We don't want these issues silenced behind non-disclosure agreements, we want the regulator, the ACCC, to take close look at this and keep the public safe", he told A Current Affair.
CHOICE says it is aware of about 15 customers who have purchased faulty Thermomix machines but believes there are more cases, enough to create Australia's first mass incident report to the Australian Competition and Consumer Commission.
"We want consumers to come forward and tell us the problems they're having," Mr Godfrey said.
"The last thing you want is to have yourself burnt, burnt as badly as the images we're seeing on social media".
Thermomix gave a statement to A Current Affair regarding the claims:
"The safety and wellbeing of our customers is and always will be our highest priority. We are concerned by the allegations raised by a few people about injuries sustained while using our appliances. We understand the suffering caused by their injuries and are working with them to determine the details of the incidents.
It is important to note that these are a very few, isolated incidents and that the majority of our 300,000 Australian customers are very satisfied with their appliances.
Vorwerk is in contact with the relevant authorities regarding the few incidents that recently have been raised. It would not be appropriate to comment further at this time".
If you have had an issue with your Thermomix, CHOICE have established an online form that says, "Have you been burned or injured by your Thermomix? Report what happened to CHOICE. We also want to hear about any near-misses (e.g. has hot liquid exploded from the Thermomix but not harmed anyone).
CHOICE is an independent, not-for-profit organisation that fights for consumer rights. We've already heard from a number of Thermomix owners who say they have been injured by their Thermomix and we think the issue deserves further attention. We'll be compiling these complaints into Australia's first mass safety incident report to the national regulator and will call for a further investigation. We are doing this because standing together can be more powerful than standing alone".
You can fill it out here.
Tell us, do you own a Thermomix?
Comments