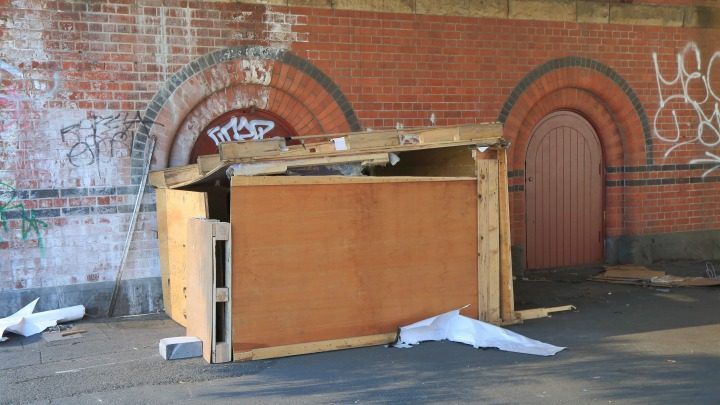 It was the controversial documentary series that brought the struggles of everyday Australians into the public spotlight, and now it's making a comeback to your screens.
SBS's Struggle Street is looking to film a second series of its warts and all approach to working class Australia, but it has been met with some backlash from local and state governments who say the program did little more than destroy the reputations of those living in the Sydney suburb of Mount Druitt, where the first season was filmed.
Struggle to find the new Struggle Street: THE controversial doco, looking at the lives of struggling Australians,… https://t.co/m4SGxCFRAL

— Sydney News (@realtimesydney) May 18, 2016
Brisbane lord mayor Graham Quirk has written a letter to the program's producers to deny them a permit to film the series in the western Brisbane suburb of Inala.
He announced at a recent council meeting that "by focusing on a very small and unrepresentative sample of residents in Mount Druitt, all residents of the suburb were unfairly tainted with the stigma of poverty, drugs, abuse and dysfunction without the ability to present a contrary view".
He told the Brisbane City Council chamber that while he has no problem highlighting the issues of social and economic disadvantage in Australia, having viewed Struggle Street and having observed the way in which Mount Druitt's reputation was damaged he had come to the view that he would not be cooperating with the process and production of a film that could cause similar damage to the reputation of both the suburb and people of Inala.
Residents of the Brisbane suburb have come out in support of the lord mayor's stance, highlighting the multiculturalism that exists there.
Queensland premier Annastacia Palaszczuk has also backed the local council in dissuading the producers of the SBS program from filming in her own electorate and preventing "families being ridiculed on national television".
The first series of Struggle Street caused public outrage as it was seen as promoting 'poverty porn'. Producers were forced to put the second and third parts of the series into a single 'special' following public anger about the show. The second series, due for screening in 2017, will be filmed in either Queensland or Victoria.
Did you watch Struggle Street? Do we need television shows to highlight community stories?
Comments