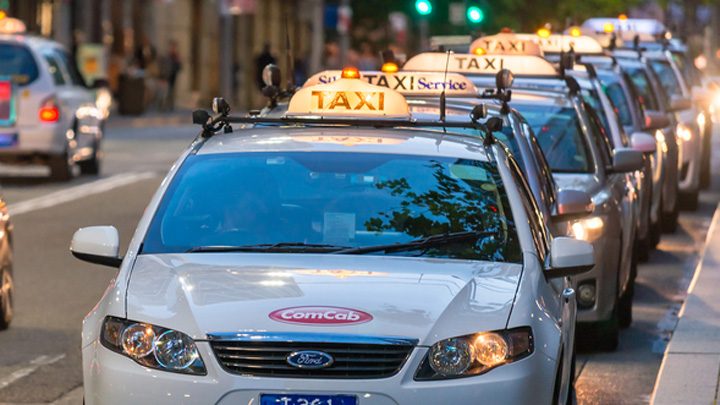 It's been a tough couple of years for the humble Australian taxi, with ride-sharing app Uber entering the largely untouched people-moving industry. Taxis have struggled to get back their customers from the easy-to-use mobile app's database, and their latest plan may just do the opposite.
Cab passengers could soon pay up to $10 every time they ride in a cab during peak hours. These include Friday and Saturday nights, as well as public holidays.
The Essential Services Commission, which is the independent regulator responsible for determining the maximum taxi fares, proposed the fee in a draft report released this week.
According to The Age, the report found taxi demand increases on Friday and Saturday nights from 6-7pm, but the number of taxis in operation from 7pm on Friday nights have declined.
Customers were found to have experienced difficulties in booking taxis during peak times, with calls often going unanswered. Have you experienced this?
Now, instead of putting more cabs on our streets and lowering fares to make Uber seem less appealing, the Essential Services Commission has recommended a peak booking charge that would be capped at a maximum of up to $10 from 7pm on Friday and Saturday nights, instead of 10pm when it currently applies.
The rates would also apply from 7pm on nights prior to all public holidays and continue to 4am the next day.
This $10 booking fee would be in addition to the separate $2 booking fee, $6.20 flagfall, and added charges for distance rate and waiting time.
Commission Chair Dr Ron Ben-David taxis were now "operating in a competitive environment so it's up to the taxi industry to lead the way in creating attractive services offerings for customers.
"We're concerned that there aren't enough taxis on the road on Friday and Saturday nights and on the evenings before public holidays, meaning customers often have to wait for long periods before finding a cab".
It's unclear how increasing prices will make cabs seem more appealing to customer, especially considering the report found many customers were "switching to alternative commercial passenger vehicle services – that is, services that are booked".
"With greater competition in the market for booking services, and advances in smartphones technology driving new and innovative booking methods, we believe there is merit in allowing for a 'maximum peak booking charge'," the report said.
We'd like to know your thoughts today. Do you think this is a good idea? Do you use Uber instead now?
Comments