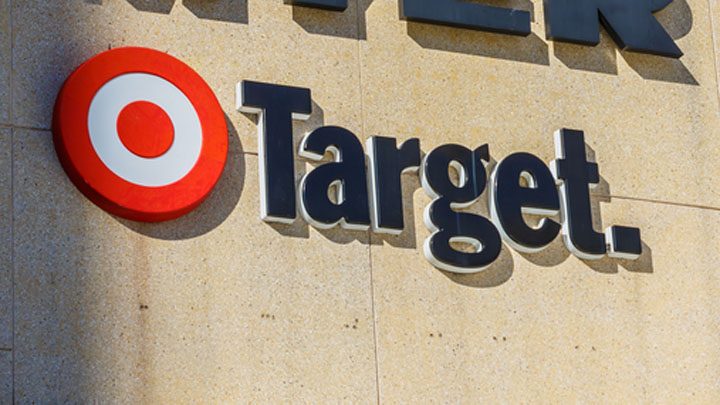 As the weather starts to cool down across Australia, more and more of us are pulling out our fan heaters. They're a great way to stay warm but unfortunately, they aren't without their dangers. One of the most obvious is a fire danger, but some can even have trouble maintaining their heat even if they're away from curtains and blankets.
One such product has today been recalled by Target Australia – it's a fan heater model TEFANH16, in the Essentials range
According to a Electrical Safety Recall by the ACCC, the heater element and fan assembly could break away from the heater casing, causing a fire.
It was on sale in stores nationally from the 1st of March til 28th of April and the notice is urging consumers to immediately cease using the product and return it to a Target or Target Country store as soon as possible for a full refund.
If you require further information, please contact Targets Customer Support Centre on 1300 753 567.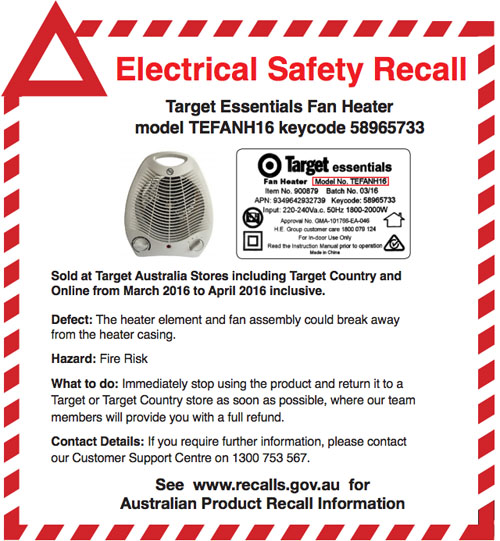 It's certainly a timely reminder that more than 40% of all deaths from fire happen during winter, and many of them start from heaters.
No matter what type of heater you have, you should check it is safe to use every winter says Health Direct.
Electric heaters should be checked for obvious damage such as rusted reflectors (especially on older heaters). The power cord should also be checked for any damage.
Tell us, what type of heater do you use if any?
Comments