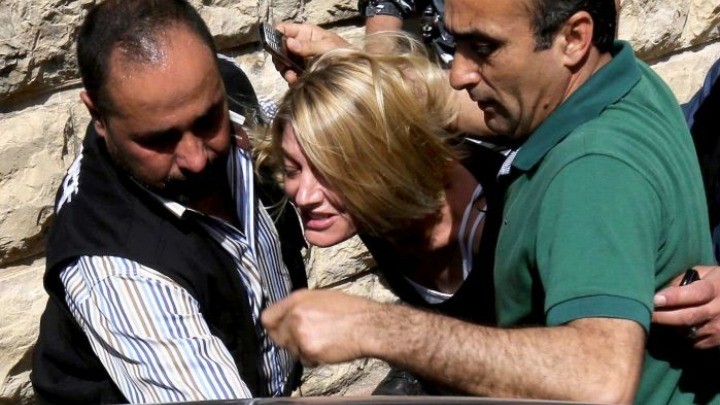 60 Minutes journalist Tara Brown had hoped to learn her fate overnight. Instead, she's been led away in handcuffs and locked up again with no answers.
It was a tense day of closed-door negotiations for the Australian reporter. Alongside the mother at the centre of the scandal, Sally Faulkner, Brown made a brief appearance before the investigating judge.
It was the third time the women had appeared in court following their arrest almost two weeks ago after a failed attempt to grab Faulkner's two children.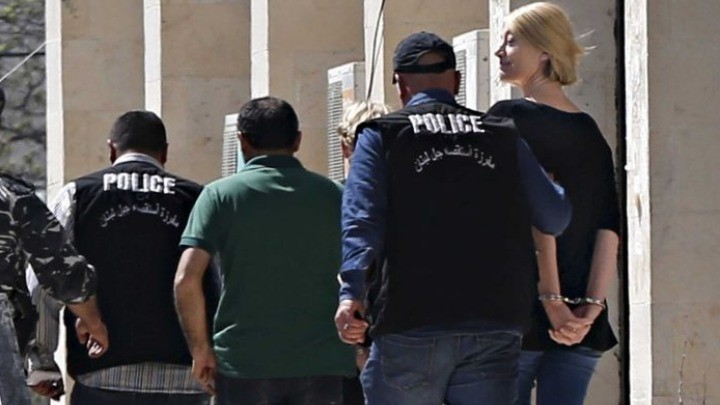 The children were returned to their father soon after and the 60 Minutes team in Lebanon — Brown, Benjamin Williamson, David Ballment and Stephen Rice — were arrested.
The judge stressed the seriousness of the charges Brown, her colleagues and Faulkner are facing.
"This is not a custody case," Judge Abdullah said. "They are charged with kidnapping two kids."
Faulkner has reportedly pleaded with her estranged husband Ali Elamine to drop the child abduction charges in exchange for her renouncing all claims to custody and cooperating in getting a divorce.
In Australia, Faulkner was given sole custody of the children by the Family Court. When Elamine took the children to Lebanon he got his own custody ruling for a religious court there, but it is not clear when it was issued.
El-Amien wants to see Faulkner, Brown and the Channel 9 crew and the child recovery team punished, and is concerned withdrawing the charges would benefit them all.
The families of the Brown and her 60 Minutes crew recently made a public statement asking for the public to reserve judgement of the situation until all the facts are known.
Australia's foreign minister Julie Bishop spoke to The Project said there is an option of forming a joint working committee to resolve the issue.
Do you think Australia needs to increase diplomatic pressure on Lebanon to secure the release of Brown and the rest of the group?
Comments