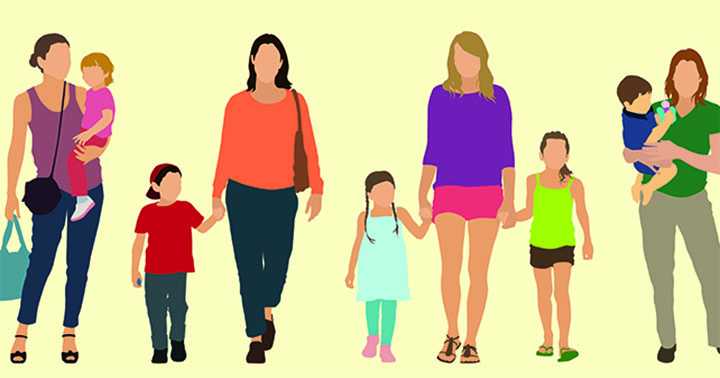 Controversial former politician and writer Gary Johns proposed last year that Australians on welfare should not be encouraged to have children.  His stance caused much furore and this weekend, just days after our nation has delivered a challenging Mid Year Economic and Fiscal Outlook (MYEFO) he has tempted people to reconsider it.  Today we want to know what you think of the call to tie people who receive welfare as their primary income to the obligation to contraception.  Fair or unfair?
"If a person's sole source of income is the taxpayer, the person, as a condition of benefit, must have contraception. No contraception, no benefit."
According to Johns, data shows that people who have children on welfare are likelier to do so if they have come from a family on welfare.  His latest release on the 18th December says that as many as 60,000 children are born each year to women who are on a benefit.  Johns has written a book with the furore he created, launching it this year, called No Contraception No Dole.  
He says, "When someone chooses to take a benefit, it is reasonable for taxpayers to place conditions on the benefit. The condition lasts only so long as the person is on the benefit. If someone is on an unemployment benefit they should be searching for work, not starting a family. If someone is on a study benefit, they should be studying, not starting a family. If someone is on a parenting payment they should be bringing up their family, not adding to it."
Seems reasonable, but his position on the subject stirred up a lot of debate 12 months ago with Christians arguing that the sanctity of life could be compromised.
Some on social media called him "repugnant", and others questioned his motives.  But today we have to ask if the very concept of taxpayers footing the bill for welfare for some to support having more children is offensive?  I'm not sure there is a current standing politician on any continent that would risk their career by proposing it while in power, but Mr Johns has sure used his former-politician stance to make a loud and echoing noise on the subject.
In fact, his new book has actively sought out case studies of mothers who have given birth to children while on welfare and how it turns out for the children and for society.  His original piece was inspired by the horrific murder last year of seven children by their mother in Cairns.  It was later found to that the children had four different fathers among them.
The second story Mr John's references in The Australian is that of a mother and two fathers were fighting a state government department in court over the long-term guardianship of four children. "The mother had six children to the two fathers. The mother is on a disability pension and is in supported accommodation. All six children are in care."
Mr Johns concludes that Australians "need to intervene in a more deliberate and immediate way to place women on a benefit into the situation they would otherwise be in if they were in a relationship and had a job and were planning for a family".
It is certainly a subject worth discussing.  Do you agree with Mr Johns… No contraception no dole?  Or do you have an opinion on the matter to share today?
Comments