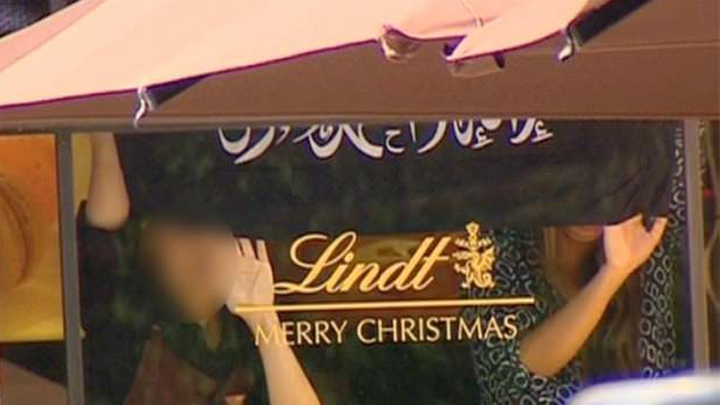 It has been revealed in an inquest for the Sydney siege, survivor Marcia Mikhael claims that the police lied about what really happened on the day of the tragic incident.
She said during the night of the siege, "the police is doing nothing. They've lied to the media saying they've been negotiating with [Monis] for the whole day" when she was told she would be put through to the police as she called radio station 2GB.
"They have not negotiated, they've done nothing. They have left us here to die. That's what the police is doing," she said at the time, reports Daily Mail.
When questioned later at the inquest, Ms Mikhael explained she was exhausted, had given up hope and "wanted to go home. I had three kids".
In a shocking revelation, the forensic psychiatrist who advised police negotiators during the December 2014 siege said that Ms Mikhael and another hostage, Selina Win, Pe started to demonstrate signs of Stockholm syndrome during the stand-off.
Stockholm syndrome is commonly defined as when a victim or hostage develops feelings of trust or affection towards a captor.
Both women had displayed "positive feelings" and "empathy" towards Monis and were "very denigrating of the police position", the psychiatrist told the inquest on Thursday.
"Their position was one of excessive and gratuitous alliance with the hostage taker," he said.
He also said that Ms Win Pe and Ms Mikhael had begun to play a more prominent role as conduits between negotiators and Monis, but unlike other hostages, they were "far more supportive".
The psychiatrist even insisted the women had become "increasingly dramatic" in calls to authorities and media as the day wore on, even though a listening device inside the cafe suggested things inside the stronghold were not as drastic as they portrayed.
"I don't know whether they were posturing or they weren't but they certainly weren't helping," he said.
Ms Win Pe and Ms Mikhael were in the Lindt Cafe as police stormed the building 17 hours after the ordeal began. Ms Mikhael eventually carried out after being shot in both legs.
Some people think that the forensic psychiatrist is trying to shield the police by accusing Ms Mikhael of having developed feelings for her captor.
Is it fair for the psychiatrist to make that statement?
Comments