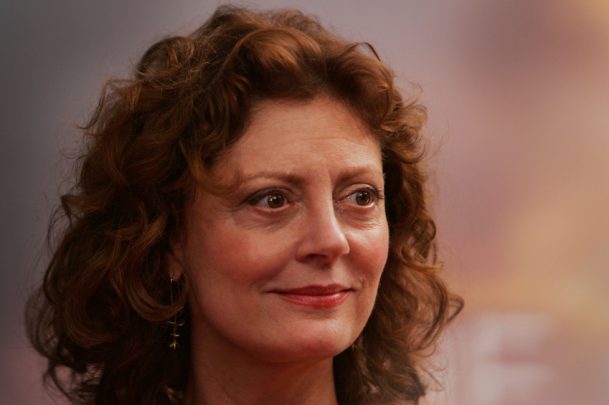 Susan Sarandon made headlines at the weekend and now the 69-year-old actress is in the news again following a scathing attack on Woody Allen at the Cannes Film Festival.
In a Women in Motion talk with her Thelma and Louise co-star Geena Davis, Sarandon said, "I think he sexually assaulted a child and I don't think that's right," before adding, "I have nothing good to say about him. I don't want to go there."
Susan Sarandon on Woody Allen: 'He Sexually Assaulted a Child' https://t.co/trNFwPRrij

— Variety (@Variety) May 15, 2016
Her statement follows an off-colour rape joke involving Roman Polanski made by Laurent Lafitte that appeared to reference allegations Allen had sexually abused his step-daughter, and an intense opinion piece written by the film director's son, Ronan Farrow, that criticised the media for not digging deeper into abuse allegations.
Sarandon made other noteworthy comments while participating in the Variety panel.
In response to the issue of the Oscars not being diverse enough in recent years, Sarandon called the Academy of Motion Picture Arts and Sciences, responsible for the Academy Awards "ageist and racist just like Hollywood".
What do you think about Susan Sarandon's statement on Woody Allen? Does the actress have a point when it comes to cultural and gender diversity on the screen?
Comments