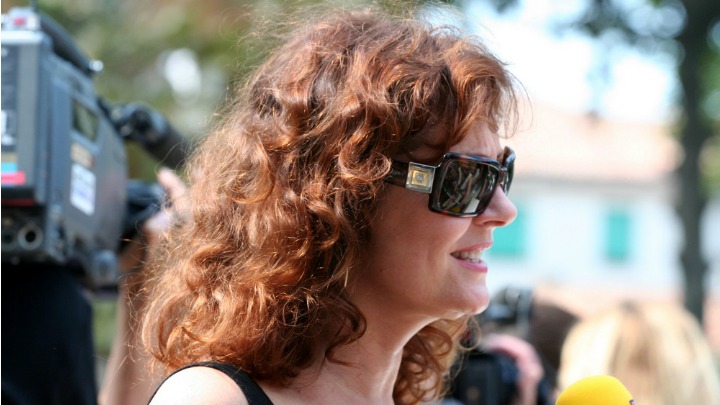 Susan Sarandon might be 69 years old, but she's as sexy as ever.
The actress shows off major cleavage in an ad campaign for designer Marc Jacobs' Fall/Winter 2016 collection.
Jacobs took to Instagram to praise the actress, saying he was inspired by her performance in Rocky Horror Picture Show when deciding to embark on a creative career.
"I fell in love with Susan Sarandon's onscreen portrayal of Janet during her 'loss of innocence' scene by way of a crossdressing alien and her giddy, ecstatic rendition of 'Touch-a, touch-a, touch me…" Jacobs writes.
It's not the first time an image of Susan Sarandon has caused a bit of a stir. Last month Starts at 60 reported on how she stole the show at Cannes, and her cleavage was the centre of attention at the Screen Actors Guild Awards in January.
So proud to be in the company of @marcjacobs. Had so much fun! https://t.co/xUeJ6c5Xsy

— Susan Sarandon (@SusanSarandon) June 28, 2016
Despite the fuss, Susan claims she had "so much fun" on the shoot.
Do you support the 'if you've got it, flaunt it' rule? What do you think about Susan's photo?
Comments