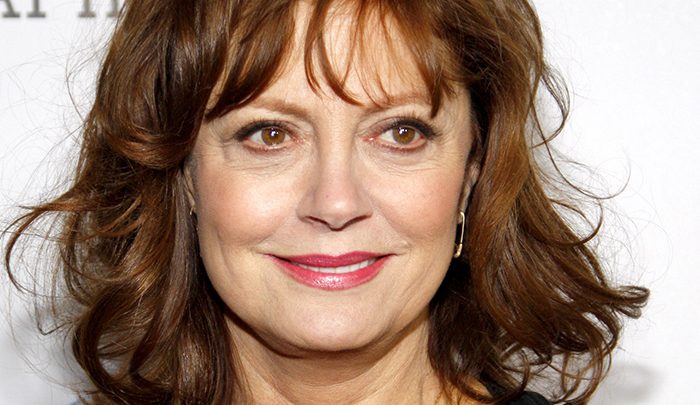 The world we live in is increasingly getting narcissistic, and the obsession with selfies proves this. Susan Sarandon feels this obsession is making more people disconnect from the real real world and is making them feel "self-conscious" too.
"I think the whole culture with selfies and all of this business has made us more and more self-conscious and less and less attached to our tribe," she says.
The 69-year-old flame-haired beauty says there are pressures to look a certain way, which is only amplified by having to maintain social media presence. While she has previously revealed she's a big supporter of social media, she still can't understand the obsession to be more connected to the virtual world than with real life interactions.
"I love talking to people that I meet, that I'm important for whatever reason. That might seem somewhat artificial, but I don't mind. I don't find that a burden at all," Sarandon says. "But what's interesting is that now when I enter a room … everybody picks up their phone and starts saying that I'm there."
"I don't necessarily think I deserve it more than someone else. When you go to a place where that doesn't happen, you're still affected by it, because now you're noticing that it's not there," she adds.
Do you agree that we are more disconnected in this day and age?
Comments